Back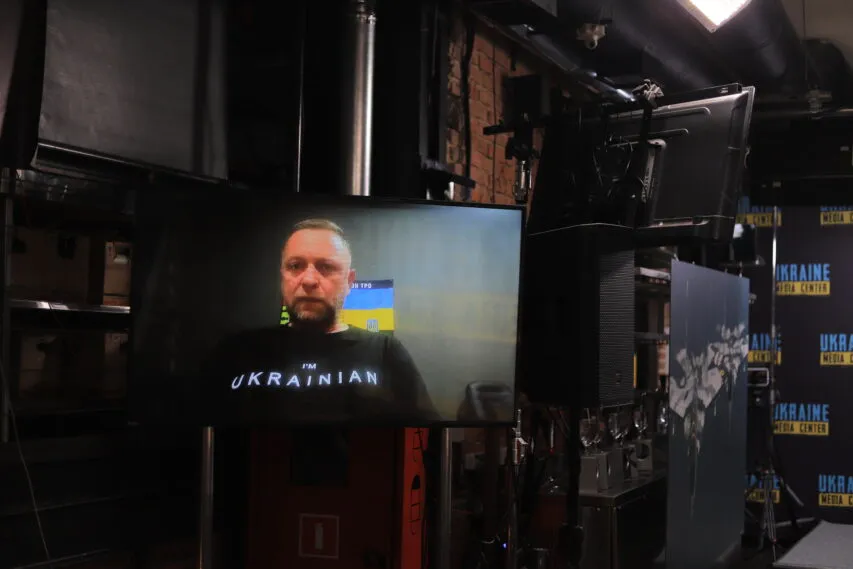 Дмитро Бутрій, в.о голови Херсонської обласної військової адміністрації у Медіацентрі Україна, 1 серпня
August 1, 2022, 14:16
"It Is Time for russian invaders to Flee Kherson Oblast, because Ukraine Will Not Give up Its Territory," Dmytro Butriy, Acting Head of Kherson Oblast Military Administration
Ukraine's Armed Forces carried out several high-precision strikes on the russians' ammunition depots, groups of personnel, and logistical centers in Kherson Oblast over the last few weeks, such as Antonivka and Daryivka Bridges, and the dam of the hydroelectric power plant in Nova Kakhovka. Dmytro Butriy, Acting Head of the Kherson Oblast Military Administration, stated this during his press briefing at Media Center Ukraine.
"I think it is time for them to run away. It is time for the russian invaders to leave Kherson Oblast because no one will give it away. It has been, is, and will be the territory of Ukraine," the Acting Head of the Kherson Oblast Military Administration stated.
According to Dmytro Butriy, the pontoon ferry along the damaged Antonivka Bridge shown by invaders on TV is a propaganda project rather than a replacement for the bridge.
"According to our information, a pontoon ferry is running along the Antonivka Bridge. The russians try to ferry the military equipment and deliberately allow several civilian cars to use the ferry. However, it is just for show, and these shows are not worth even the cost of film used by the russian propaganda channels," Dmytro Butriy explained.
Read more: https://mediacenter.org.ua/news