Back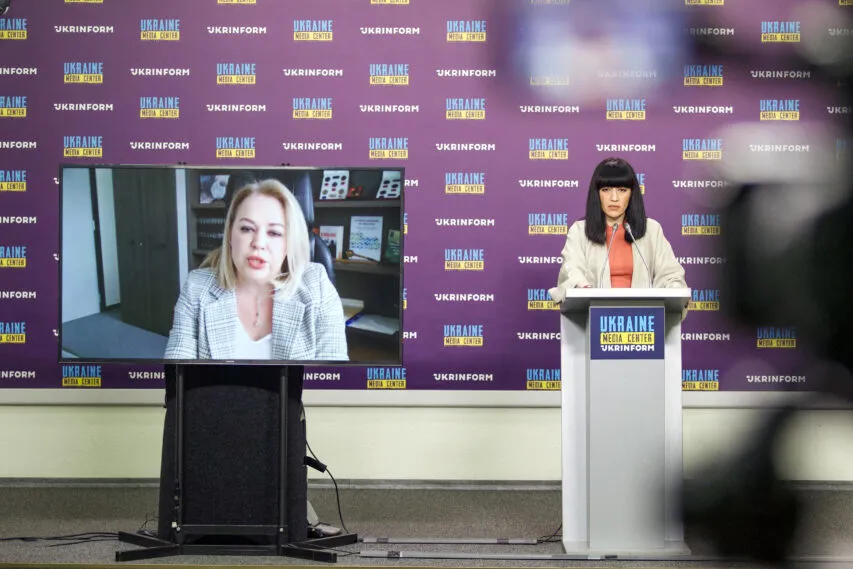 Nataliia Galibarenko, Head of Ukraine's Mission to NATO, Media Center Ukraine — Ukrinform
May 23, 2023, 13:47
It is in the interests of the Alliance to invite Ukraine to join — Head of Ukraine's Mission to NATO
After Ukraine's victory in the war, the threat of a repeated attack by russia will remain. Ukraine's accession to NATO will prevent the development of such a scenario.
Nataliia Galibarenko, Head of Ukraine's Mission to NATO, made this statement during a briefing at Media Center Ukraine — Ukrinform.
"It is desirable that the Alliance invites Ukraine to join at the summit in Vilnius. Here, I believe, our position is realistic. We do not demand to provide a specific date of entry, we clearly recognize that while the active phase of hostilities is ongoing, this is impossible. But we are saying that receiving signals about the Open Door Policy again or being referred to the decision of the Bucharest Summit in 2008, which, by the way, provided Ukraine with the MAP, is no longer relevant for us. That the Alliance, even in its national interests and in the interests of its security, should invite Ukraine to join. Otherwise, we will all face danger together. After Ukraine's victory, the threat of a repeated attack by russia will still remain. And only Ukraine's accession to NATO can prevent such a scenario," she noted.
At the same time, Nataliia Galibarenko pointed out that none of the NATO member countries questions the fact that Ukraine should join the ranks of the Alliance. However, there are discussions about when and exactly how this will happen.
"And here, let's be honest, not all countries in the Alliance support Ukraine's accession to NATO at the current stage. Unfortunately, we hear a signal from many of our partners and friends that the first priority is victory in the war, and only after the victory Ukraine has the right to raise the question of its membership, and now it is inappropriate to discuss it. But at the same time, there is a group of countries that support the position that even war cannot stand in the way of Ukraine's invitation to the Alliance. Yes, the actual entry will take place later, but there must be political will now to invite Ukraine to the Alliance," she explained.
As reported, the Summit of Heads of State and Government of NATO members will be held in Vilnius on July 11 and 12, 2023.
Read more: https://mediacenter.org.ua/news