Back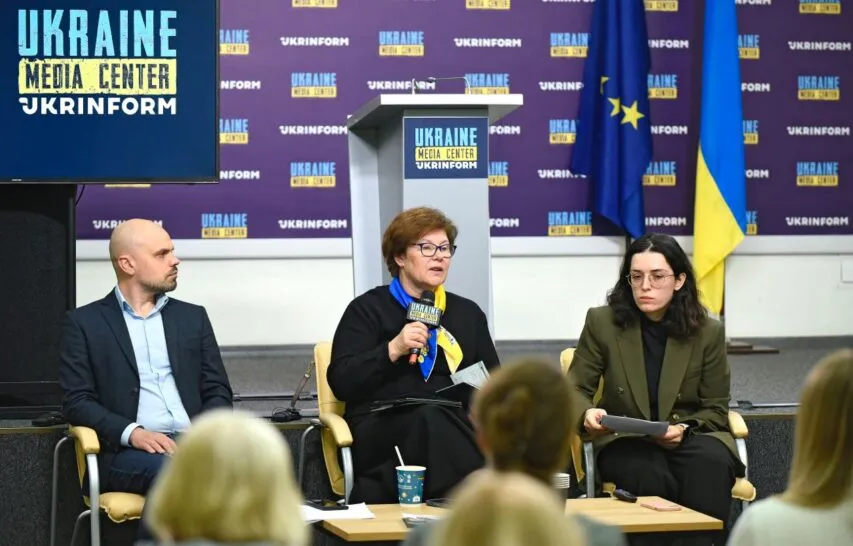 November 20, 2023, 15:25
It is important to develop joint document with model guidelines for gender equality policies in media – Kateryna Levchenko
Such a document will help media organizations to adhere to certain norms in the matter of gender policy.
Kateryna Levchenko, Government Commissioner for Gender Policy, made this statement, during a discussion of the results of the survey on gender balance in decision-making of Ukrainian media companies at BrainHub, the country's main discussion platform, at Media Center Ukraine – Ukrinform.
"I think it is important to develop such a joint modular or model document, which will be called "Model guidelines for gender equality policies for the media." We have many examples at the state level, when we develop standard provisions, standard instructions, rules, which are then taken as a basis by each specific entity. Certain changes can be made, but not fundamental ones, that is, if the principles of gender equality and non-discrimination are laid down there, then this document cannot directly change them. Therefore, I would like to suggest that the Ministry of Culture and Information Policy, as well as concerned organizations in general, make such guidelines. This will really help," she said.
BrainHub is the country's main discussion platform created by Media Center Ukraine – Ukrinform. It brings together experts from the state and civil society sectors. BrainHub hosts intellectual discussions around the issues of the post-war reconstruction of Ukraine. It's the birthplace of the best ideas that will become the foundation for the road map of Ukraine's reconstruction in all sectors: economy, infrastructure, education, agriculture, security, digital, etc.
Read more: https://mediacenter.org.ua/news