Back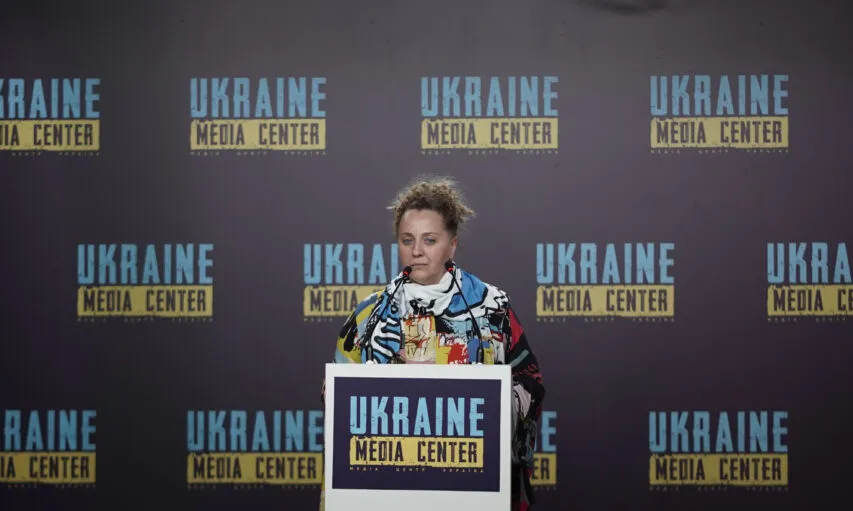 Ніно Катамадзе у Медіацентрі Україна, 17 червня
June 17, 2022, 14:22
"It is difficult for me to speak russian where russian bombs are killing people," Nino Katamadze
Georgian singer Nino Katamadze gave her last interview in russian. From now on, she will do it only in Ukrainian or Georgian. The star herself spoke about this during a briefing at Media Center Ukraine. Katamadze also shared her impressions of the visit to Ukraine. Hereinafter the singer's direct speech:
On languages:
"I understand almost everything in Ukrainian, but I realized that it is difficult for me to speak russian where russian bombs are killing people. It's hard for me. I honestly don't know how I can do it, because I've been speaking russian for 50 years."
On Georgia's support of Ukraine:
"In the first days (of the full-scale invasion of Ukraine by russia), when it was clear what the plans of the Georgian authorities were, all of Georgia came out and showed its choice, its support. I can say that nowhere will you find as many Ukrainian flags as in Georgia. They hang in every city, every house."
On the war in Ukraine and her visit to Irpin:
"40% of Irpen residents have returned to their homes, but there are homes to which it is impossible to return. We saw destroyed and burned down houses. We saw the ruined Culture Center where the voice of freedom will ring out for sure. It was very important to see it all in person, because you perceive it differently… Any war where at least one child dies. This is my war. "
As reported, on June 17, the Lviv National Philharmonic will host a charity concert by Nino Katamadze together with the INSO-Lviv Academic Symphony Orchestra and Georgian composer and conductor Nikoloz Rachveli. All proceeds from ticket sales will be used to help the Armed Forces of Ukraine.
Earlier, the singer visited patients injured in the russian-Ukrainian war in one of Lviv's hospitals. In addition, Katamadze visited Bucha and Irpin. The star also gave a concert in Kyiv metro.
Read more: https://mediacenter.org.ua/news