Back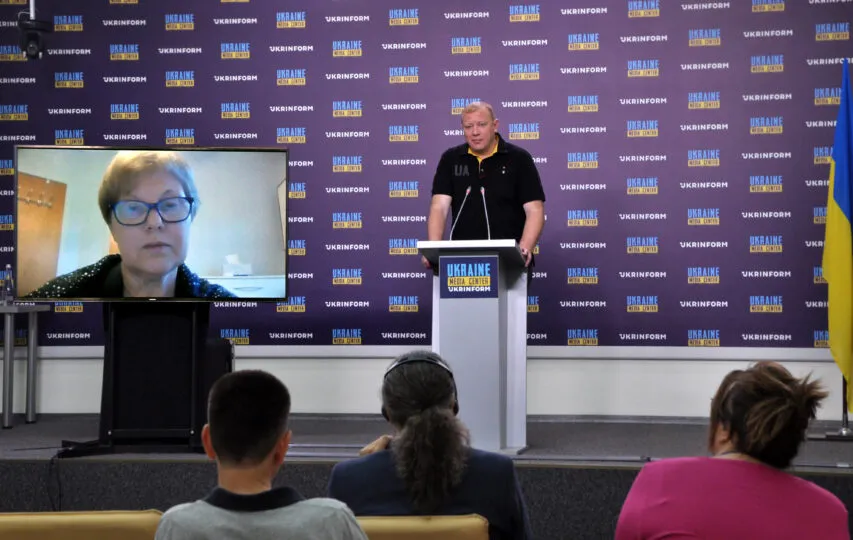 Катерина Левченко, Медіацентр Україна - Укрінформ, 21 червня
June 21, 2022, 13:07
"Istanbul Convention Does Not Legalize Same-Sex Marriages; It Only Defines Grounds for Non-discrimination," Kateryna Levchenko
The Istanbul Convention is the best international document to counter domestic violence and violence against women. It is referred to as the "golden standard" in this area.
Kateryna Levchenko, Government Commissioner for Gender Policy, made this statement at Media Center Ukraine — Ukrinform.
"The Convention not only provides tools to protect victims but also requires the states to ensure the provision of the comprehensive assistance to them. It also addresses the punishment of perpetrators and urges the countries that have ratified the Convention to criminalize the types of violence listed there, that is, all types of domestic violence," she said.
russia believes that this Convention creates threats to the authoritarian and totalitarian world. Therefore, they did everything to prevent it from being ratified.
"The Convention defines notions of rape, forced marriage, forced abortion, forced sterilization, female genital mutilation, crimes committed in the name of so-called "honor," stalking, and sexual harassment. We brought our domestic legislation into conformity with the international law to ratify this document," Kateryna Levchenko said.
Kateryna Levchenko emphasized that the Verkhovna Rada voting date is deemed the document ratification date, but its decision still has to be signed by the President of Ukraine.
The Government Commissioner for Gender Policy emphasized that the Convention did not legalize same-sex marriages – though it served as the most widespread ground to criticize the Convention in the Ukrainian society – but only defined the grounds for non-discrimination.
It was reported that the Verkhovna Rada supported a draft law to ratify the Istanbul Convention on June 20. It is a Council of Europe Treaty and the first international piece of legislation that protects women's rights. It aims at making sure that women are protected against all forms of violence and discrimination, aiming at equality among women and men, and developing policies and measures to protect and help all victims of violence.
Read more: https://mediacenter.org.ua/news