Back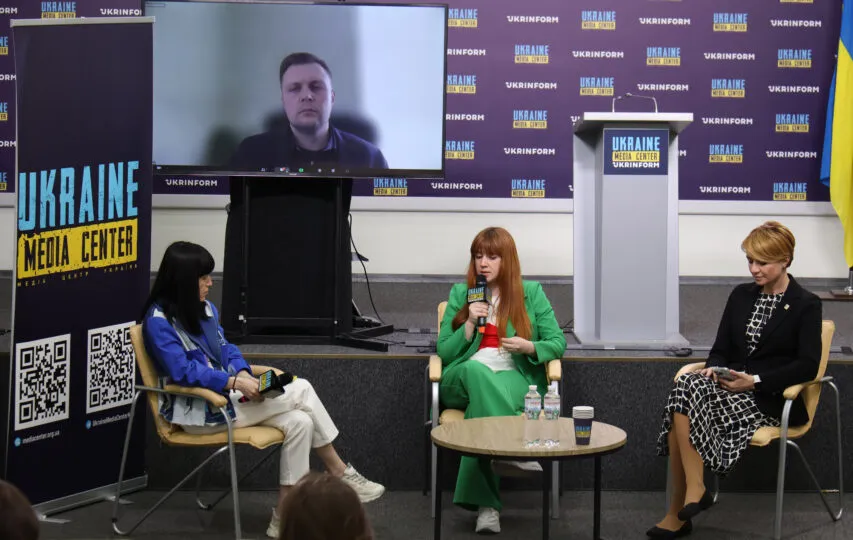 Media Center Ukraine — Ukrinform
May 17, 2023, 16:01
Issue of financial independence of communities must be solved — Ksenia Alekankina
Less than 1% of the reforms carried out since the beginning of the full-scale invasion is about decentralization. Given the challenges that communities are facing today, this issue needs to receive more attention. In particular, one of the primary issues to be resolved concerns the financial independence of communities.
Ksenia Alekankina, Head of Reform Index project (VoxUkraine) made this statement during a briefing entitled "Opportunities for development of communities during the full-scale war," which was held at Media Center Ukraine — Ukrinform.
"Over the past year, since the beginning of the full-scale invasion, we have counted 165 reforms, and out of them only 5 are related to decentralization. It's less than 1%, it's very little. And on the other hand, we understand the challenges the communities are facing, including internally displaced persons and displaced businesses, as they need to be accommodated and assisted with integration," she said.
In addition, Ksenia Alekankina noted that today the decentralization reform needs more attention, and power needs to be given to communities.
"This reform still needs more attention, because of course communities received certain financial instruments as part of decentralization, certain taxes go to them. But this is very little, given the pressure they are under now and their growing needs. Therefore, the continuation of this reform is necessary. It is necessary to give more powers to the local authorities, because the central government has other challenges and it can concentrate on them more if the communities are more independent. And this is just the guarantee of our stability, which will allow for many decision-making centers, many independent communities, instead of everything being decided in Kyiv and going down," Alekankina explained.
Ksenia Alekankina pointed out that the first issue to be solved is financial independence of communities.
"Now there is a discussion about income to local budgets, in particular, how to distribute taxes. It seems to me that this is a very important issue, because many people now do not live where they are registered, and taxes can be paid based on their place of registration. And accordingly, the host communities do not have enough finances to support themselves. Therefore, it seems to me that the first priority now is to think about how communities should be more financially independent."
Read more: https://mediacenter.org.ua/news