Back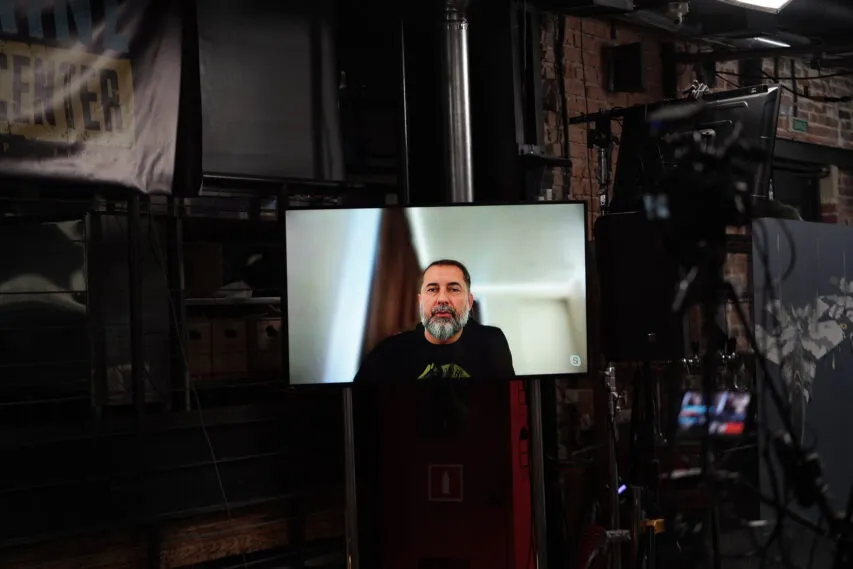 Сергій Гайдай, начальник Луганської обласної військової адміністрації у Медіацентрі Україна, 6 липня
July 6, 2022, 10:58
"Invaders Face Problems with Mobilization in Luhansk Oblast; Draft Notices Are Served by Deceit," Haidai
There are hardly any men left in the areas of Luhansk Oblast that have been occupied since 2014. It is because two stages of unlawful mobilization have taken place there. Serhiy Haidai, Head of the Luhansk Oblast Military Administration, stated this at his press briefing in Media Center Ukraine.
"Many people managed to bribe their way out of the first wave of the mobilization. Then, however, the russian FSB came there and launched the second wave of the hunt for men, and money could not solve anything anymore," Serhiy Haidai told.
According to him, the situation the invaders are facing is that they are drafting men for the front line by deceit.
"For instance, they announce on behalf of a local utility that they are hiring men with the exemption from military service and a very high salary. People get the job, but the next day they are issued a draft notice and sent to fight," the Head of the Luhansk Oblast Military Administration stated.
According to Serhiy Haidai, locals in areas occupied since 2014 started reflecting on the situation despite living under the russian propaganda influence all the time.
"The people are indignant about some explosions in Donetsk and Luhansk. They are very surprised and frightened. However, why are they so surprised about these explosions if, as the russian propaganda operatives say, Ukraine has been shelling these cities for 8 years straight? They don't want to go to the army, and they don't want to die at all. They realize that they will be used as cannon fodder in front of kadyrov's chechens and russians," Haidai explained.
Read more: https://mediacenter.org.ua/news