Back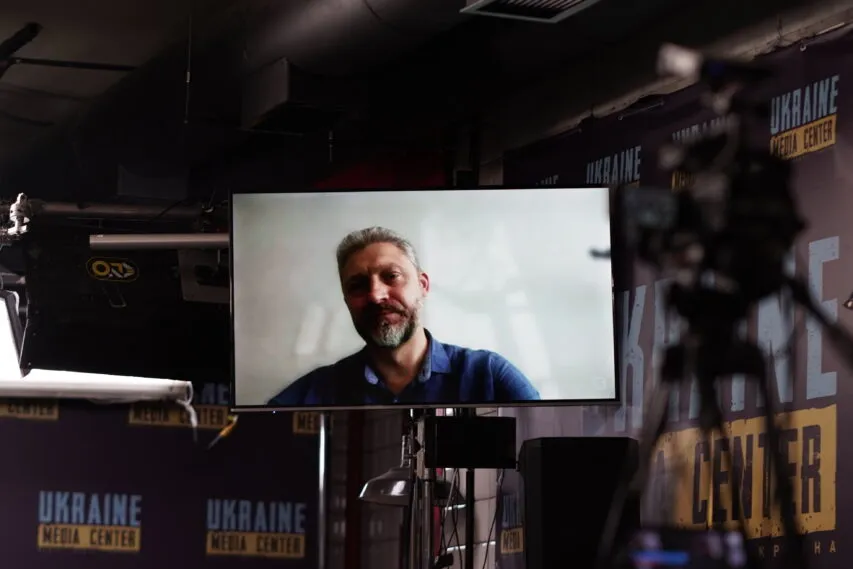 Олександр Стрюк, міський голова Сєвєродонецька у Медіацентрі Україна, 27 червня
June 27, 2022, 12:11
"invaders Attempt to Install Occupation Administration in Occupied Sievierodonetsk amidst a Critical Humanitarian Situation in the City," Striuk, Mayor of Sievierodonetsk
The russian military attempted to install an occupation administration in occupied Sievierodonetsk. Oleksandr Striuk, Mayor of Sievierodonetsk, told this during his briefing at Media Center Ukraine.
"They appoint one commander, then another one. They try to set up some group of activists. Invaders are taking over unoccupied homes owned by residents who left the city as quarters for soldiers and officers. They do whatever they wish," Oleksandr Striuk said.
According to him, there are still 7,000 to 8,000 residents living in an extremely complicated environment in the occupied city.
The situation with potable water and food is critical because no humanitarian aid is delivered to the city systemically. The propagandists did show the distribution of some food sets, but it was a one-off event for TV's sake. Therefore, it is not possible to restore infrastructure at the moment. All the promises from the occupation administration to sort out the mess is just wishful thinking," Sievierodonetsk's mayor assured.
According to Oleksandr Striuk, it is impossible to leave Sievierodonetsk for the territory controlled by Ukraine because of heavy fighting. One can only leave the city for occupied territories.
Read more: https://mediacenter.org.ua/news