Back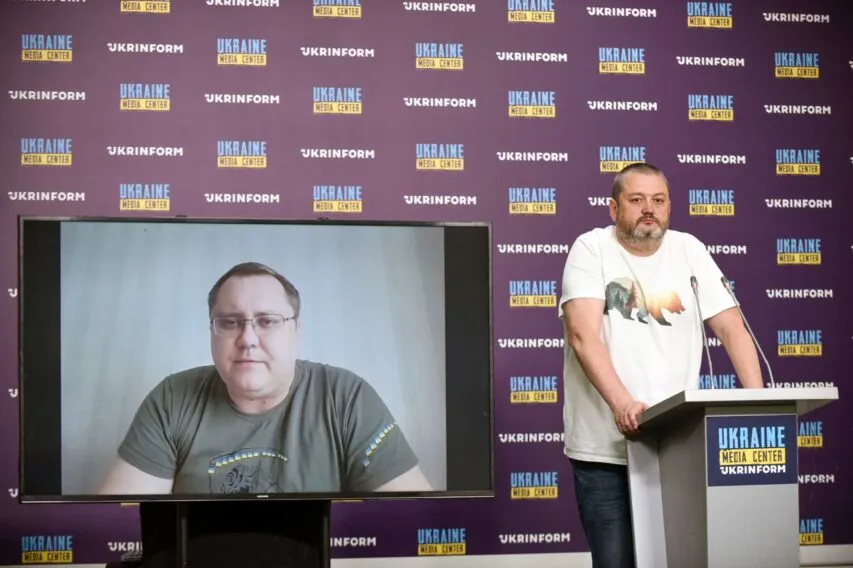 Yurii Sobolevskyi, First Deputy Head of Kherson Oblast Council, Media Center Ukraine — Ukrinform
May 31, 2023, 15:00
Intimidation and permission to vote with Ukrainian passports – Yurii Sobolevskyi on occupiers' 'primaries' in Kherson region
In order for people to vote in the so-called primaries in the temporarily occupied territory of Kherson region, the occupiers used intimidation. In addition, people were allowed to cast their votes even with Ukrainian passports, which is evidence that the russians failed to implement their plans for the forced issuing of russian passports to the Ukrainians in the temporarily occupied territory.
Yurii Sobolevskyi, First Deputy Head of Kherson Oblast Council, made this statement during a briefing at Media Center Ukraine – Ukrinform.
"They allowed voting in the primaries with passports of Ukrainian citizens. That is, despite all the efforts to force russian passports, the number of people who received these passports is insignificant. Therefore, they had to allow people, who wanted to vote in these primaries, to do so even with Ukrainian passports," he noted.
Yurii Sobolevskyi noted that the voter turnout in the so-called primaries is minimal.
"What they did for the propaganda picture was mostly done with collaborators. This includes members of their families who allegedly showed up for these primaries and voted for something there and elected candidates from "united russia" party," he explained.
Yurii Sobolevskyi pointed out that the majority of the population tried to stay away from it as much as possible. But there were instances when people were intimidated and forced to vote.
"This was done first of all by local collaborators, 'Gauleiters,' who were most likely given a certain plan as to how many people must come. And they tried to fulfill it, threatening people that the military would come, the fsb would come, that they would be arrested for their pro-Ukrainian position. And taking into account the fact that our population there is in a very difficult psychological state, because they are constantly under pressure, constantly intimidated, then this effect was partly there."
As reported, the occupation administration organized the primaries for "united russia" in the temporarily occupied territory of Kherson region.
Read more: https://mediacenter.org.ua/news