Back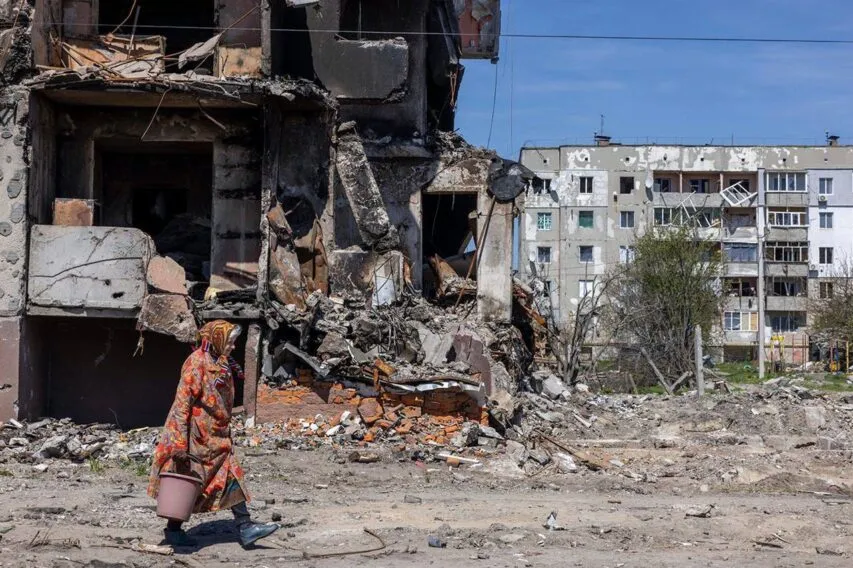 May 19, 2022, 13:24
International observers begin to officially acknowledge russian crimes: Human Rights Watch documents 32 executions by occupiers in Kyiv and Chernihiv regions
A report by Human Rights Watch documents 32 cases of executions by the russian occupiers in Chernihiv and Kyiv regions. To obtain evidence of crimes against civilians, researchers visited 17 settlements. This statement was made at a briefing at Media Center Ukraine by Associate Director, Europe and Central Asia Division at Human Rights Watch Giorgi Gogia.
Representatives of the international human rights organization also recorded 6 possible enforced disappearances and 7 cases of torture and mock executions in these regions. 21 people spoke about illegal imprisonment and being arbitrarily detained in inhuman and degrading conditions.
"These are not just numbers, these are real people with real fates, real lives that have been taken away, and lives that have been ruined. It is really important that these people get justice," — Giorgi Gogia noted.
According to him, what the experts recorded in Kyiv and Chernihiv regions can fall under the definition of "war crimes" and "crimes against humanity."

For more details on the report by Human Rights Watch visit: https://www.hrw.org/uk/news/2022/05/18/ukraine-executions-torture-during-russian-occupation
Read more: https://mediacenter.org.ua/news