Back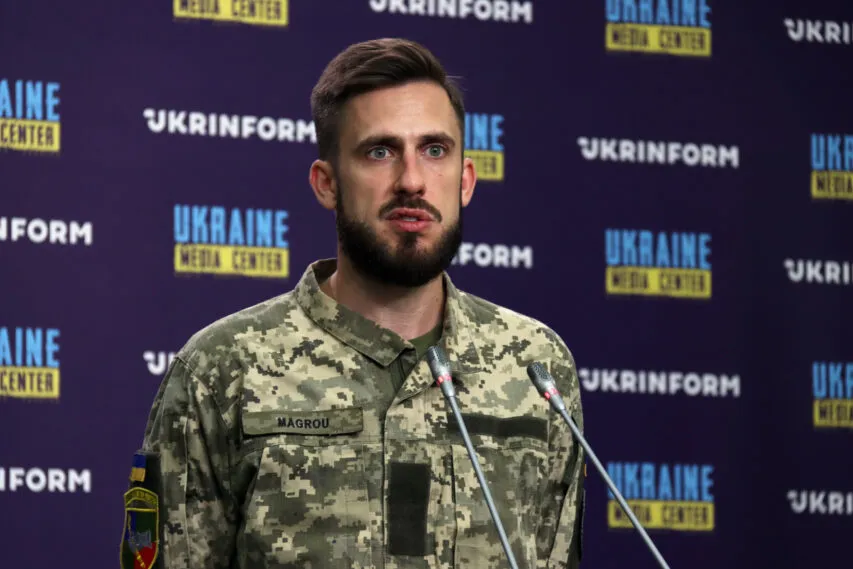 July 11, 2022, 15:40
International Legion of Defense of Ukraine reports on numbers of casualties and captives among foreigners
This statement was made by Damien Magrou, Spokesperson for the International Legion of Defense of Ukraine during his briefing at Media Center Ukraine — Ukrinform.
"We made public last week that we had three more killed in action in the International Legion. The names that we make public are never all of the casualties that we have. Unfortunately, for a variety of different reasons sometimes we are not able to make those public. We made public three more names last week. Two Brazilians – one man, one woman, and one more French casualty. All three of those names that we made public are heroes who died in combat. They were all killed in connection to russian artillery strikes. Douglas Burigo tried to save Thalita do Valle from the fire and unfortunately he perished himself. Thalita was able to leave the house that was on fire, but unfortunately died as the result of inhaling exhaust and gasses," — he said.
Also, a number of foreign legion fighters are currently held captive. Andrew Hill was captured near Mykolaiv. The russians had already published a video with him at the end of May, and there were no further reports about the fighter's condition.
The Legion expresses its concern about the intentions of the so-called donetsk people's republic authorities to try British national Andrew Hill, who is a serviceman of the unit of the Territorial Defense Forces of Ukraine, as a mercenary.
As for Dylan Gill, he is not a legionnaire or even a military man. He is a civilian volunteer who was helping evacuate people from Zaporizhia region.
"The russian side and their proxies are continuing their unlawful and criminal persecutions of internationals, who are in Ukraine for whatever reason. This is true for our legionnaires and other types of volunteers. And the same is the case for two British and one Moroccan national, who were put through a sham trial a few weeks back, and who are all serving members of the Ukrainian Armed Forces. What we see is that russia is instrumentalizing any western captives that they can get their hands on in order, as we think, to increase their bargaining position in negotiations," — he pointed out.
Two Americans were captured by the russians in the vicinity of Kharkiv, and the court of the so-called donetsk people's republic plans to sentence them.
"This does raise some geographical questions. How do captives who have been taken prisoner in a region of Ukraine that is only bordering to the territory of russia itself end up on the territory of the so-called republics?" — Damien Magrou said.
As reported, the so-called court of the self-proclaimed donetsk people's republic sentenced to death British nationals Sean Pinner and Aiden Aslin and a Moroccan, Brahim Saadoun, who had participated in combat as a part of the Ukrainian Armed Forces. The occupiers accused them of "mercenary activities and actions aimed at seizing power."
Read more: https://mediacenter.org.ua/news