Back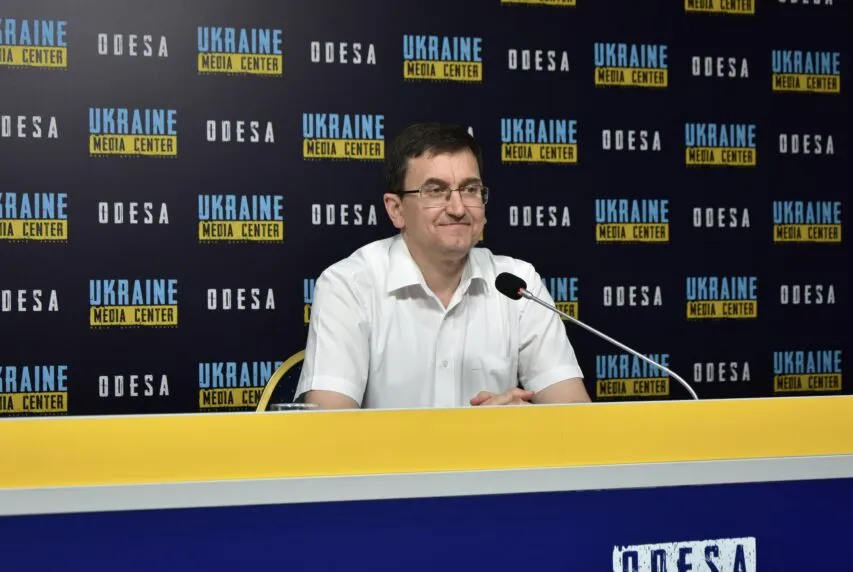 Photo by Media Center Ukraine – Odesa: Mykola Pashkovskyi, researcher at the Academician V.V. Stashys Research institute for the Study of crime problems of the National academy of legal sciences, PhD in Law, associate professor, attorney-at-law
July 4, 2023, 14:37
International Center for the Prosecution of the Crime of russian aggression against Ukraine will coordinate the efforts of national prosecutorial teams – Expert 
The main task of the center is to collect all evidence of aggression. This was stated by Mykola Pashkovsky, a researcher at the Academician V.V. Stashys Research Institute of Crime Studies of the National Academy of Legal Sciences, at a briefing at the Ukraine-Odesa Media Center.
He said that the idea of establishing such a coordination center arose immediately after the full-scale invasion, and this is "another, but not the last step aimed at forming a system for prosecuting those guilty of the crime of aggression against Ukraine."
According to the expert, this center is only a communication platform where prosecutors from different countries investigating the crime of aggression of the Russian Federation will work and coordinate their joint efforts.
"Their task is to find out what possibilities are available in national criminal laws. What proceedings are underway regarding the crime of aggression, what evidence is available and what strategies to choose to investigate the crime of aggression of russia and potentially the republic of belarus. Also, to collect all the evidence of aggression and then decide which crimes will be considered by national legislation, which ones by the future tribunal," – Pashkovsky said.
He added that in addition to Ukraine, the closest neighbors – the Baltic States, Poland, etc. – are also involved in the investigation.
"And this center was created to unite the prosecutor's groups of these states to make their activities more focused and coordinated," the expert noted.
He also said that the practice of prosecuting the crime of aggression at a separate tribunal has been used only twice – the Nuremberg and Tokyo tribunals.
"The other tribunals, i.e. for the former Yugoslavia and Rwanda, considered other crimes – crimes against humanity, genocide, war crimes," – Pashkovsky emphrazed.
Read more: https://mediacenter.org.ua/news