Back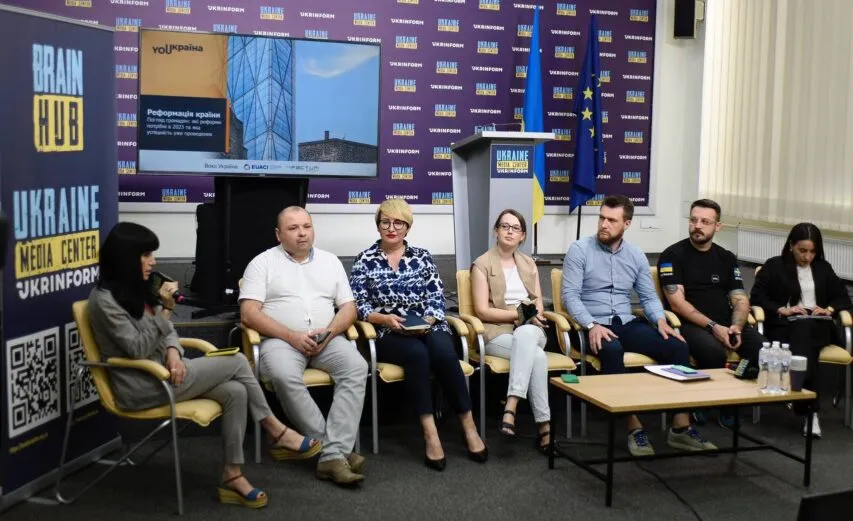 August 21, 2023, 19:56
Informing the developments in the fight against corruption – NACP develops a national anti-corruption communication strategy
The NACP, together with its partners, is working on the development of a state anti-corruption communication strategy to support the State Anti-Corruption Program.
Iryna Chahovets, Head of the National Agency on Corruption Prevention (NACP) Integrity Office, made this discussion during a discussion at the BrainHub, the country's main discussion platform, at the Media Center Ukraine – Ukrinform.
According to her, a public presentation of the strategy will be given in the coming weeks.
"This strategy will help all government agencies to communicate their achievements in terms of fighting corruption, in terms of developing prevention tools. We hope that this will help to move from the constant "all is lost" to something that is truly being done in Ukraine," she explained.
BrainHub is the country's main discussion platform created by the Media Center Ukraine – Ukrinform. It brings together experts from the state and civil society sectors. BrainHub hosts intellectual discussions around the issues of the post-war reconstruction of Ukraine. It's the birthplace of the best ideas that will become the foundation for the road map of Ukraine's reconstruction in all sectors: economy, infrastructure, education, agriculture, security, digital, etc.
Read more: https://mediacenter.org.ua/news