Back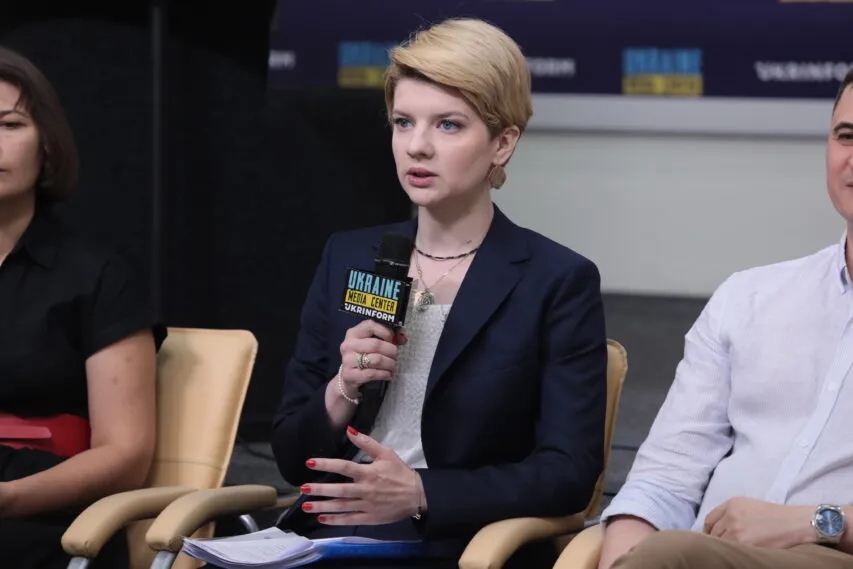 August 17, 2023, 16:04
Information hygiene is essential in fighting corruption – NABU
Adherence to information hygiene is crucial when it comes to exposing certain corrupt practices and anti-corruption network investigations, facts, and Russian narratives reveling.
It was emphasized by Polina Lysenko, Deputy Director of the National Anti-Corruption Bureau of Ukraine, during a discussion at the main discussion platform BrainHub at the Media Center Ukraine – Ukrinform. 
She particularly noted that work to counter Russian narratives and develop public campaigns is underway.
"We have already agreed to cooperate with the StratCom at the Ministry of Culture on joint actions, joint campaigns to show that we admit corruption exists, but institutions such as NABU and SAPO are here to fight it. It stands for distinguishing between real facts and some disinformation campaigns," she explained.
BrainHub is the country's main discussion platform created by the Media Center Ukraine – Ukrinform. It brings together experts from the state and civil society sectors. BrainHub hosts intellectual discussions around the issues of the post-war reconstruction of Ukraine. It's the birthplace of the best ideas that will become the foundation for the road map of Ukraine's reconstruction in all sectors: economy, infrastructure, education, agriculture, security, digital, etc.
Read more: https://mediacenter.org.ua/news