Back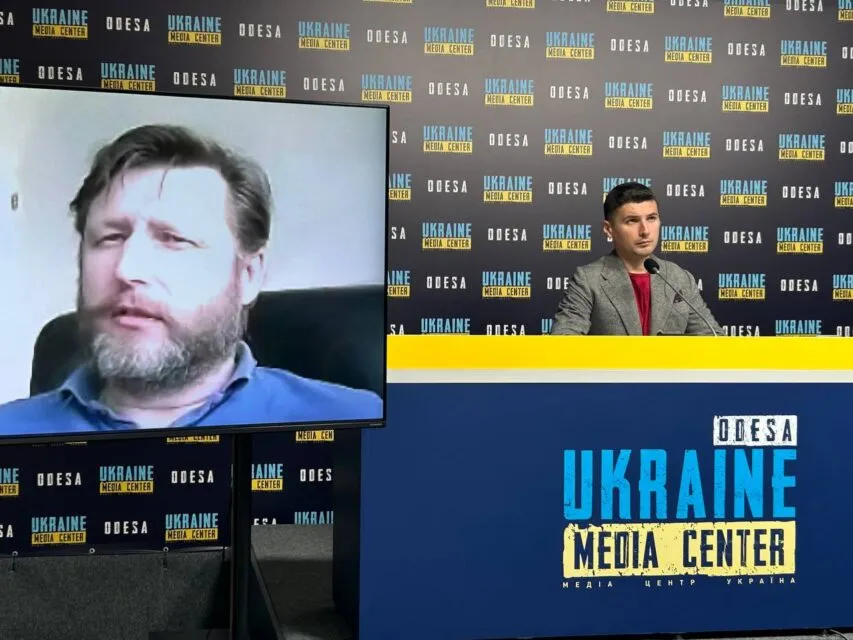 Photo by Media Center Ukraine – Odesa: Viktor Komorin, director of the Ukrainian scientific center of ecology of sea
June 14, 2023, 12:43
Indicators of marine pollution will become part of the criminal case on ecocide – Ukrainian scientific center of ecology of sea
Scientists began collecting information on environmental damage after the dam explosion at the Kakhovka hydroelectric power station immediately after the explosion. This was stated by Viktor Komorin, director of the Ukrainian scientific center of ecology of sea, at a briefing at the Media Center Ukraine – Odesa.
"All the data we are collecting will be handed over and is already being handed over to the prosecutor's office, which has opened a case of ecocide," – the scientist said.
According to Komorin, one of the main tasks of the scientists now is to go out to sea and collect additional water samples. Negotiations with the military authorities are ongoing.
"We can get these indicators now, but in the water masses off the coast. And most of the polluted water masses are further away from the coast. And we need to collect oxygen levels, the level of marine pollution, and analyse changes in biodiversity – phytoplankton and bioplankton – to what extent they were affected by polluted waters," – Komorin said.
The scientist added that the data collected will help predict changes in the medium and long term.
Read more: https://mediacenter.org.ua/news