Back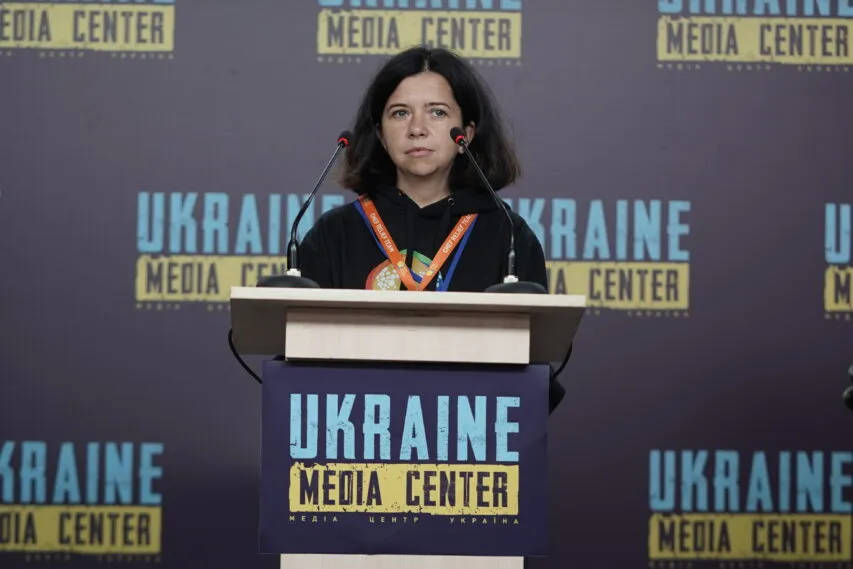 Юлія Стефанюк, керівник програми в Україні WCK в Медіацентрі Україна, 15 липня
July 15, 2022, 13:27
"In Vinnytsia, Our Team Went to the Attack Site Immediately to Provide Meals to Medics and Rescuers Clearing the Debris," World Central Kitchen in Ukraine
World Central Kitchen teams work in all regions of Ukraine, including those near the front line. Thus, we are ready to help rapidly where the help is most needed. Yulia Stefaniuk, Head of the World Central Kitchen Program in Ukraine, disclosed this information during her briefing at Media Center Ukraine.
"We have representatives in Kramatorsk, almost on the front line. There are some in Kharkiv and Mykolaiv, and we check every morning what the situation is like and if it is safe to work. We have a rapid response team. Yesterday, for instance, our team went to Vinnytsia after the attack to cater to medics and rescue workers addressing the consequences of the attack," Yulia Stefaniuk said.
According to her, World Central Kitchen's Ukrainian team has gained unique experience to be relied on in the future.
"In the future, we will become a rapid response team for other regions. Currently, we are working on a project for a Kitchen that will work in de-occupied areas. We also have far-reaching plans for the continued work in Europe," Stefaniuk explained.
World Central Kitchen is a non-profit, non-governmental organization that provides food to civilians affected by natural disasters, epidemics, or armed conflicts. Chef Jose Andres founded the organization in the USA in 2010. WCK organized food delivery in the Dominican Republic, Nicaragua, Zambia, Peru, Cuba, Uganda, the Bahamas, Cambodia, and the United States of America.
Read more: https://mediacenter.org.ua/news