Back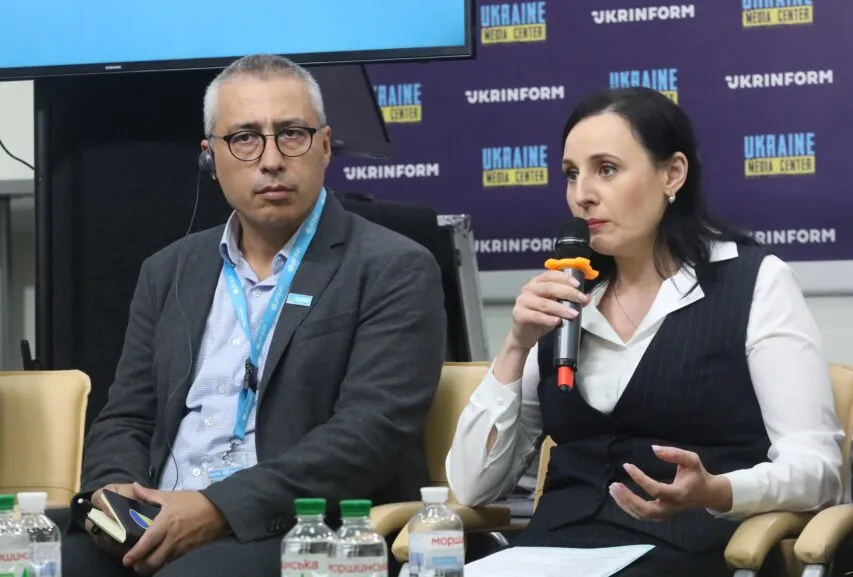 Oksana Zholnovych, Minister of the Social Policy of Ukraine, Media Center Ukraine – Ukrinform
September 30, 2022, 15:52
"In Ukraine, over 67,000 Children Are Left without Parental Care, while Only 16,000 Can Be Adopted," Oksana Zholnovych
Oksana Zholnovych, Minister of the Social Policy of Ukraine, stated this at Media Center Ukraine – Ukrinform.
"Over 67,000 children in Ukraine are left without parental care. And only 16,000 children can be adopted. Thus, we need to discuss various forms of child care, such as foster families or family-based child care homes. It is important to care for children whose parents are in captivity or whose relatives are missing. It is difficult to determine if a child has lost the family completely or whether relatives can be found. We need to avert situations where a child is adopted and adapts to the new family, but it is found out later that the child has relatives," she said.
According to the Minister, the government made a decision that allows the placement of children in a family for short-term care.
The adoption procedure has also been improved, taking into account martial law.
"We managed to push away some red tape to avoid delaying the adoption process when it is called for. We also provided regulations for situations where a child had foster parents but was evacuated abroad. If the court finds in favor of parents and grants them the status of adoptive parents, they will also be able to bring the child back from abroad," Oksana Zholnovych explained.
Read more: https://mediacenter.org.ua/news