Back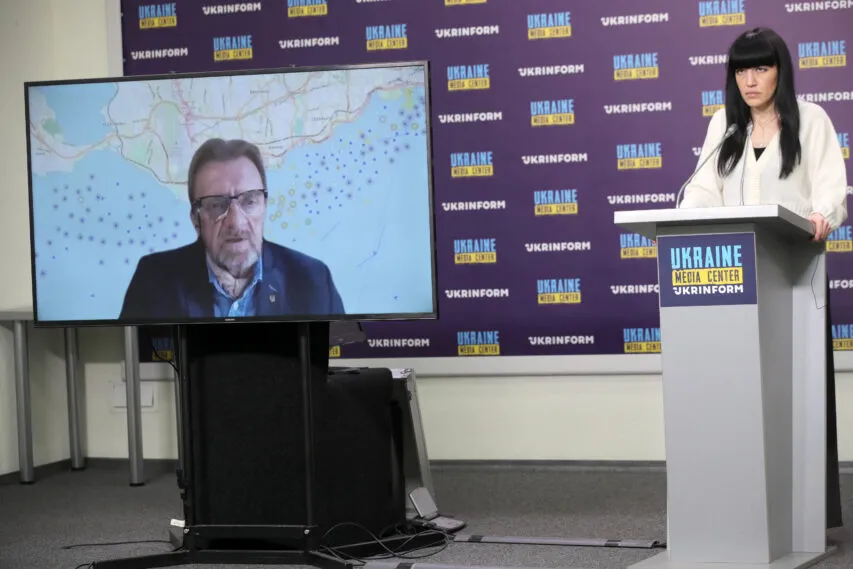 October 31, 2022, 15:53
"In the morning, bypassing the JCC, russia single-handedly tried to hinder the movement of Ukrainian grain ships," Maritime Expert
At around 7-8 AM today, 12 ships were already on their way after their exit had been certified by the Istanbul Joint Coordination Center (JCC). At 7:54 AM, they received a radiogram with the following content: "Attention! The captain of the ship, the international humanitarian corridor is closed for transit by russia. Your passage is in danger. Immediately withdraw from the international humanitarian corridor until further notice."
Andrii Klymenko, Head of the Monitoring Group of the Institute for Black Sea Strategic Studies, Editor-in-Chief of BlackSeaNews made this statement at Media Center Ukraine — Ukrinform.
The expert notes that such a message was also sent to the Joint Coordination Center, and within half an hour, the JCC sent a message to the captains that passage was allowed. At 9 AM, the captains received another message from russia that the passage was closed.
"That is, in the morning, russia itself, acting on behalf of the JCC, reported that the passage was closed. The JCC reacted immediately," — Klymenko said.
The expert expressed the opinion that such actions of russia are related to the statement of Turkish President Erdoğan, who said that despite russia's efforts, Ankara continues the grain initiative.
Currently, 12 vessels continue their movement, four of them are already approaching the ports of destination.
Klymenko emphasized that russia has forbidden its representatives to be present at the JCC, only online interactions are allowed.
Read more: https://mediacenter.org.ua/news