Back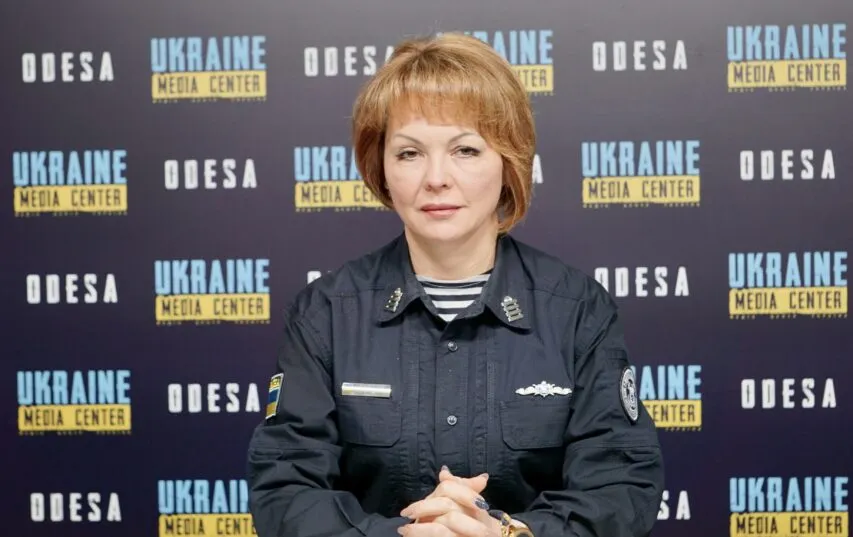 Photo by Media Center Ukraine – Odesa: Nataliya Humenyuk, chief of the Joint Coordination Press Office of the Security and Defense Forces in the South of Ukraine
April 18, 2023, 13:06
In the left-bank Kherson region, the enemy continues to hide behind civilians – the defense forces of Southern Ukraine
This complicates the counter-artillery struggle of the Ukrainian army. Nataliya Humenyuk, chief of the Joint Coordination Press Office of the Security and Defense Forces in the South of Ukraine, told about this at a briefing at the Media Center Ukraine — Odesa.
She noted that the counter-artillery struggle of the defense forces brings results every day. But it is difficult to do this, as enemies are hiding among the local residents.
"They are manoeuvring among civilians, setting up new bases. When we knock them out of some positions, they carry the civilian population with them, and settle mainly in recreational facilities – boarding houses, recreation centers. They also use social facilities — hospitals, schools — for accommodation. They live on the first floors, and the displaced people live on the upper floors, protecting themselves from attacks from the air," — the officer said.
She also noted that in recent days, the enemy has adjusted its tactics precisely because it is increasingly difficult for him to occupy ground positions.
"They make up for it with air attacks. They use tactical aviation and guided bombs. They also use regular reconnaissance drones to drop grenades from above. With these means, they attack crowds of people and cars. This is an example of terrorism, because such attacks are not aimed at achieving military sense," — Humenyuk said.
She also noted that the enemy is trying to attack a densely mined area because it carries additional threats of detonation.
Read more: https://mediacenter.org.ua/news