Back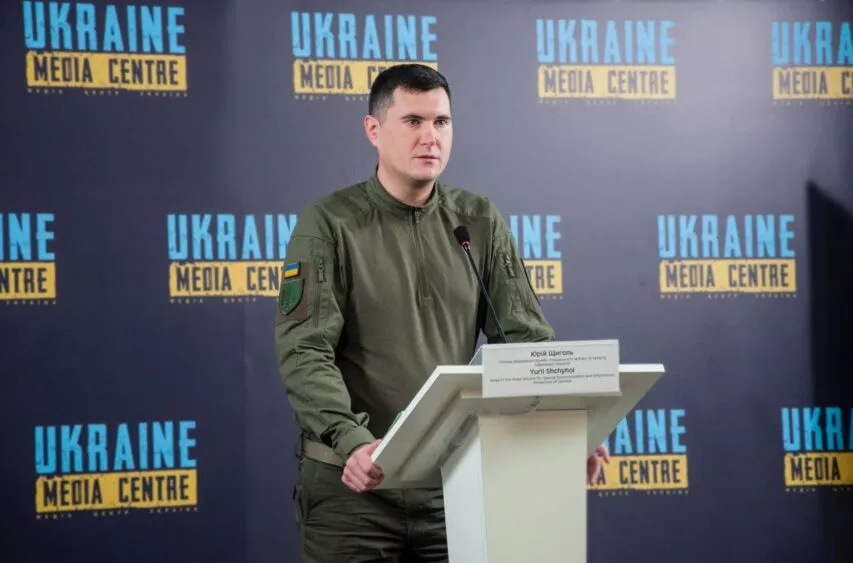 April 20, 2022, 13:14
In the cyberwarfare russians are already forced to defend themselves, having no time to attack – Shchyhol
Recently, the strength of russian cyberattacks targeting Ukraine has diminished significantly, the russians are forced to spend time on defense rather than on the attacks. This was stated by Yurii Shchyhol, Head of the State Service for Special Communication and Information Protection of Ukraine at a briefing at the Ukraine Media Centre, taken place in Kyiv.
"Recently, [russian] cyberattack complexity has dropped against the background of sharp lack of time from the enemy's end. Mainly spending all time on their defense, the enemy has no ability to make preparations. As it turns out, its system's vulnerabilities are also known to exist. Whereas Ukraine used to behave and be very tolerant in the cyber environment, minding only its own protection of interests, now, thanks to the global cyber community, we have seen that russia is far from perfect in the field of cybersecurity either," Shchyhol said.
According to Shchyhol, the number of russian cyberattacks in Ukraine in 2022 has tripled compared to 2021. russia's first large-scale cyberattack in Ukraine took place on January 14 this year, but was repelled by the cooperation of public authorities addressing the cybersecurity and the professional environment.
"The attacks frequently fall on the media, public authorities, there have been several attempts to attack the energy grid and logistics sectors. Ukraine successfully repulses cyberattacks launched by russia and the groups affiliated with russia's military and law enforcement agencies. In cyberspace, they are targeting the same purposes as their wretched warrior marauders – to inflict as much damage as possible on the state, mostly civilian infrastructure, and to destabilize the situation in the state".
Shchyhol also noted that the russians continue to make spam mailings to Ukrainian citizens and try to gather information about them.
"We again emphasize the observance of simple rules of cyber hygiene, through use of double authentication, complex passwords, regular password change, avoidance of suspicious messages and links, which there are now a great many as well as communicating only with verified contacts," Shchyhol reminded.
Yurii Shchyhol said that the stability of mobile and fixed communication in Ukraine as a whole is ensured.
"Providing connection for citizens is our main priority. Our main task is to ensure communication in every remote village, in the temporarily occupied territories, so that citizens understand that they are remembered, that they are taken care of. The enemy was trying to physically destroy certain points and communications towers. However, Ukraine's communications system is different from russian. All the advanced mobile communication operators invested a lot of money in its communication systems, which continue to operate in any event, providing the connection in some way worse, but still" – said Shchyhol.
According to him, the liberated settlements have poor communication, the Kyiv Oblast in particular. In general, this is due to the large-scale destruction of the electric power supply system.
There are provinces where the enemy was defeated. The communications are the worst there. There are cities where power supply has not yet been fully restored, even around the Kyiv suburb Bucha, Irpin. Energy companies and telecommunication companies are working around the clock. A lot of equipment has been destroyed, which should be restored first," Shchyhol added.