Back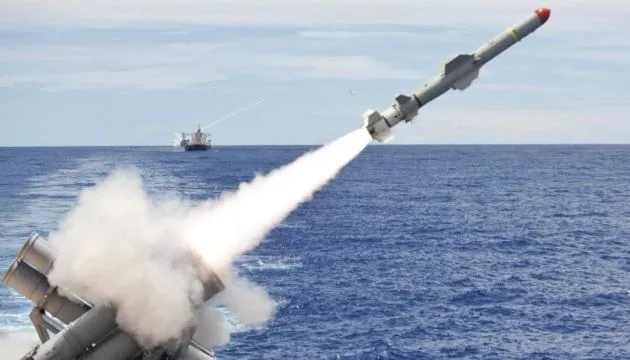 June 27, 2023, 16:03
In the Black Sea, the enemy appears to have taken a tactical pause – Natalia Humeniuk
Currently, all enemy missile carriers have been brought to their bases. However, the occupiers continue conducting aerial reconnaissance and monitoring the water surface.
Natalia Humeniuk, Head of the United Coordinating Press Center of Security and Defense Forces of the South of Ukraine, made this statement during a briefing at Media Center Ukraine – Ukrinform.
"In the Black Sea, the enemy appears to have taken a tactical pause. And now all the missile carriers are brought to their bases. There are seven units in the Black Sea Group, and one ship in the Sea of Azov. They monitor the surface situation and conduct aerial reconnaissance using UAVs. And this suggests that the enemy may plan subsequent air attacks, including the use of both strategic and tactical aviation, as well as with the use of sea-based missiles. The enemy's use of coastal systems and land-based missile systems also cannot be ruled out," noted Natalia Humeniuk.
At the same time, she pointed out that, according to certain indicators, the occupiers still feel rocket shortage.
"Although production has not been stopped, and there is some supply. They can replenish their missile potential. Unfortunately, the sanctions are not working as thoroughly as they should," she added.
Read more: https://mediacenter.org.ua/news