Back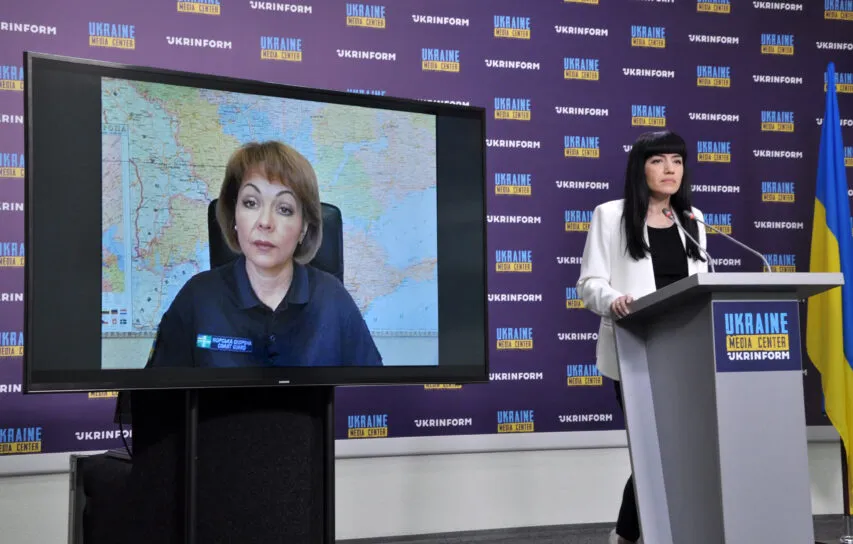 Наталя Гуменюк, начальник об'єднаного координаційного пресцентра сил оборони півдня України, Медіацентр України - Укрінформ, 25 липня
July 25, 2022, 14:42
In south of Ukraine, Armed Forces establish fire control over several transportation arteries and destroy one S-300 missile system — South Defense Forces
The past day was productive in the south of Ukraine, although there was some aggression from the enemy. Ukrainian forces launched 5 airstrikes and destroyed 5 enemy strongholds as well as the command and observation post of the russian national guard.
Natalia Humeniuk, Head of the United Coordinating Press Center of Security and Defense Forces of the South of Ukraine made this statement at Media Center Ukraine — Ukrinform.
"The fact that the enemy responded by shelling Mykolaiv at night does not surprise anyone anymore. However, our artillery destroyed one S-300 missile system. And last night, the russians attacked Mykolaiv only with Smerch (multiple rocket launchers). They damaged industrial infrastructure facilities and fields. However, our units of the State Emergency Service are working very successfully. There is information about the wounded, it is being verified," — she noted.
Our units established fire control over several transport arteries and destroyed the enemy's logistics intentions: "We control those transport routes that are very important to them. They cannot maneuver and create new strike groups."
Read more: https://mediacenter.org.ua/news