Back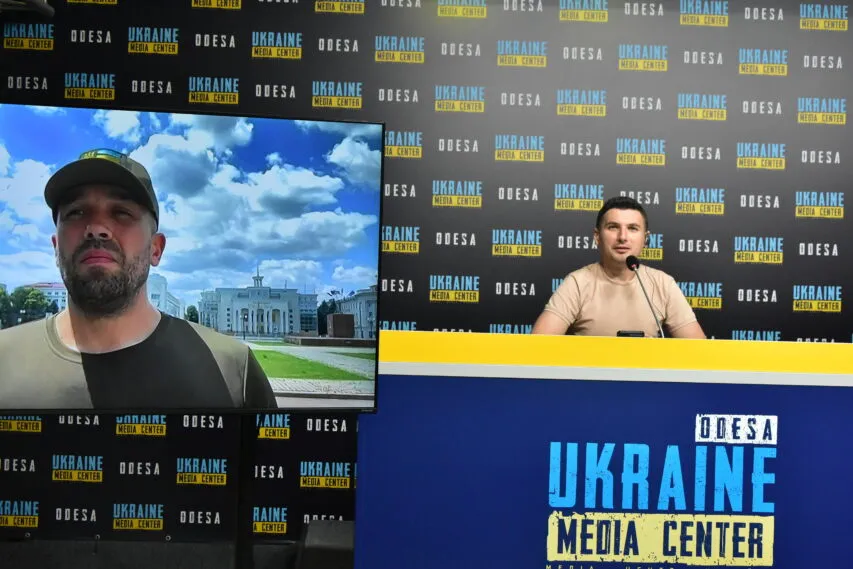 Photo by Media Center Ukraine – Odesa: Oleksandr Tolokonnikov, spokesman for the Kherson regional military administration
June 15, 2023, 15:58
In some areas of the Kherson region, the supplies of drinking water will be enough only for a week – the military administration
The situation is difficult in the villages on the coast of Ingulets river and in Beryslav district. This was stated by Oleksandr Tolokonnikov, spokesman for the Kherson regional military administration, at a briefing at Media Center Ukraine – Odesa. The situation in Kherson is not critical.
He noted that the relevant services take water samples every day to monitor chemicals and pathogens, but the situation is not critical now. However, there is a ban on fishing and selling fish, and it is still better to boil drinking water.
"In Kherson, the water supply situation is not critical, we have 141 artesian wells in operation, only 10 of which were flooded. But the relevant services have mothballed these wells in time, and when the water subsides, we will measure the content of hazardous substances. If everything goes well, we will open these wells," – the official said.
He added that volunteers continue to deliver drinking water to Kherson region. But this water is more needed in the settlements on the coast of the Ingulets River and in the residents of Beryslav district, as the water level in wells and boreholes there has dropped.
"But we have about a week's supply of water, and we already have a project to drill deeper wells, so we will soon level the situation," – Tolokonnikov said.
Read more: https://mediacenter.org.ua/news