Back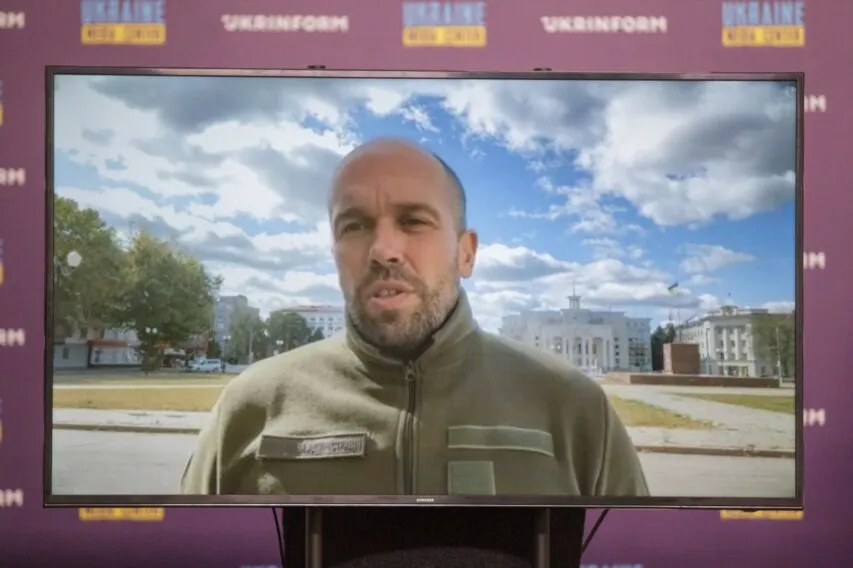 October 9, 2023, 14:54
In Russia-controlled territories of the Kherson region, the occupiers are taking away people's land and business
Recently, it became known that the occupation authorities' prosecutor's offices and courts have commenced work in the temporarily occupied territory of the Kherson region, taking away people's property.
Oleksandr Tolokonnikov, Spokesman for the Kherson Oblast Military Administration, made this statement during a briefing at Media Center Ukraine – Ukrinform.
"I recently heard that the courts and prosecutor's offices have started operating. They have brought in Russian judges and prosecutors, and the first tasks and decisions they make are to take away people's agricultural enterprises, businesses, and land hiding behind the Russian legislation," Oleksandr Tolokonnikov noted.
According to him, also Russian passports are forced on Ukrainians, in particular by shifting the date of car re-registration.
"Occupation authorities shifted the vehicle registration plate re-registration deadline to do it following Russian standards. Previously, the final date was set on January 1, but now a compulsory registration procedure will last until November 1 otherwise car owners will have their vehicles taken away. Russian forces pull over cars with Ukrainian registration plates at checkpoints and issue documents to register vehicles with the local DMVs. Of course, upon driver's arrival at the DMV agency, they need to re-register their passports first and foremost to re-register their cars. And the two feed each other in a vicious circle of lawlessness with which Russian occupiers behave," said Tolokonnikov.
Read more: https://mediacenter.org.ua/news