Back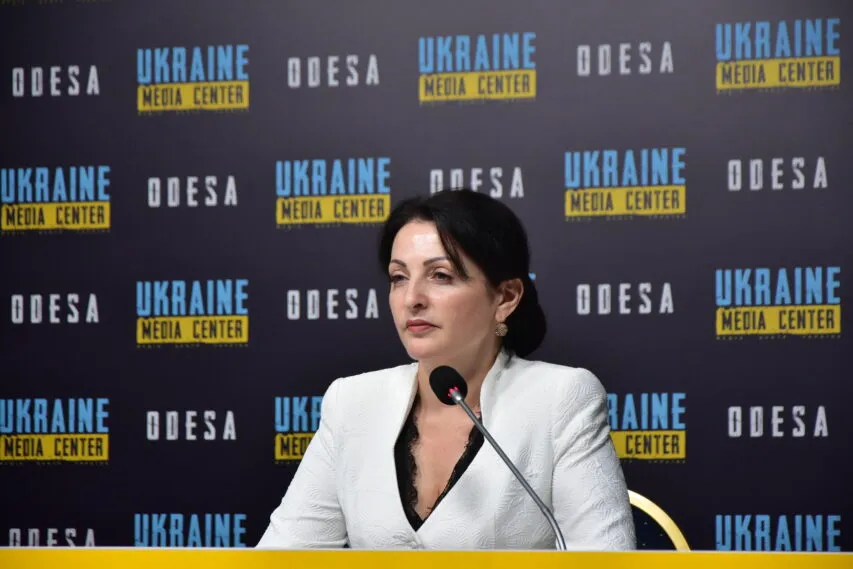 Photo by Media Center Ukraine – Odesa: Alla Stoyanova, director of the department of agrarian policy, food, and land relations of the Odesa regional military administration
July 25, 2023, 17:05
In Odesa region plans to harvest 4 million tons of early and late grain and leguminous crops – Military administration 
The harvesting campaign is almost over. Alla Stoyanova, director of the department of agrarian policy, food, and land relations of the Odesa regional military administration, told this at a briefing at the Media Center Ukraine – Odesa.
"In 2-3 days we will finish the campaign to harvest early grains and legumes. We have already harvested 1.5 million tons of crops. This year, we also plan to harvest up to 4 million tons of early and late grains and legumes," – the official said.
According to her, there are places to store the harvest in the region – Odesa region has the capacity to store 7.5 million tons of grain. They currently store 5 million tons of last year's grain.
"Although the ports of Greater Odesa are not working, we are working to develop new export routes. The Danube ports are working, although they are also under fire… Of course, they cannot be compared. We can export 2.5 million tons of grain per month through the Danube ports, and up to 10 million through the port of Big Odesa," – the official said.
She added that the state budget of Ukraine provides for UAH 20 billion (approx 0.5 billion Euros) in insurance compensation for shipowners who want to continue working. The government is also looking for opportunities to resume the work of the ports of Big Odesa.
Read more: https://mediacenter.org.ua/news