Back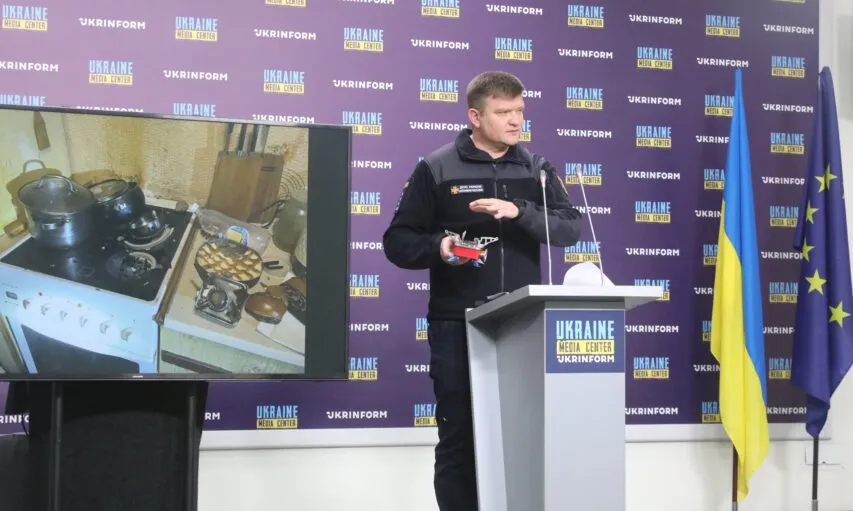 Oleksandr Khorunzhyy, Press Officer of the State Emergency Service of Ukraine, Media Center Ukraine — Ukrinform
December 13, 2022, 15:37
In November, 368 People Got Poisoning by Carbon Monoxide, 20 of Them Died; 97 People Got Poisoning During the First Week of December Alone, 14 People Died – State Emergency Service
In Ukraine, the number of people who got poisoning by carbon monoxide and died as a result of such poisoning grows. Oleksandr Khorunzhyy, Press Officer of the State Emergency Service of Ukraine, spoke about important precautions during the briefing at the Media Center Ukraine — Ukrinform.
"According to statistics of the Ministry of Health, in Ukraine, 368 people got poisoned by carbon monoxide, including 92 children, and 20 persons died in November. We received statistics from the days of December until December 7: ninety-seven people got poisoned, including 25 children, 14 persons died. Most of these cases are in Lviv, Kyiv, Dnipropetrovsk, and Kharkiv regions. There is one rule: generators should be used exclusively outdoors, and away from window and door openings. If there is a blank wall, 1 meter is allowed. If not, it should be 6 meters. Please buy certified products at the licensed points of sale. Never connect them on your own, let a specialist do it. Never fill up the generator during operation, do it only when it is cold. And one more important rule: do have a fire extinguisher available," Oleksandr Khorunzhyy advises.
The Press Officer of the State Emergency Service noted that some cases of carbon monoxide poisoning are caused by furnace heating.
"It is important to make sure that there are no cracks on the furnace, clean the chimneys so that the pipe can pass carbon monoxide, smoke, and combustion products. Do not leave furnaces unattended. The same applies to boilers, because if they are not tested and prepared, they can produce carbon monoxide and fail as well," the expert advises.
Oleksandr Khorunzhyy said that carbon monoxide sensors, which are available on the Ukrainian market, can protect against poisoning.
"If you use a furnace, a boiler, or other heat generating devices associated with combustion at home, do install this sensor. If the maximum permissible concentration of carbon monoxide is exceeded, it will start signaling like an alarm clock," the Press Officer added.
Read more: https://mediacenter.org.ua/news