Back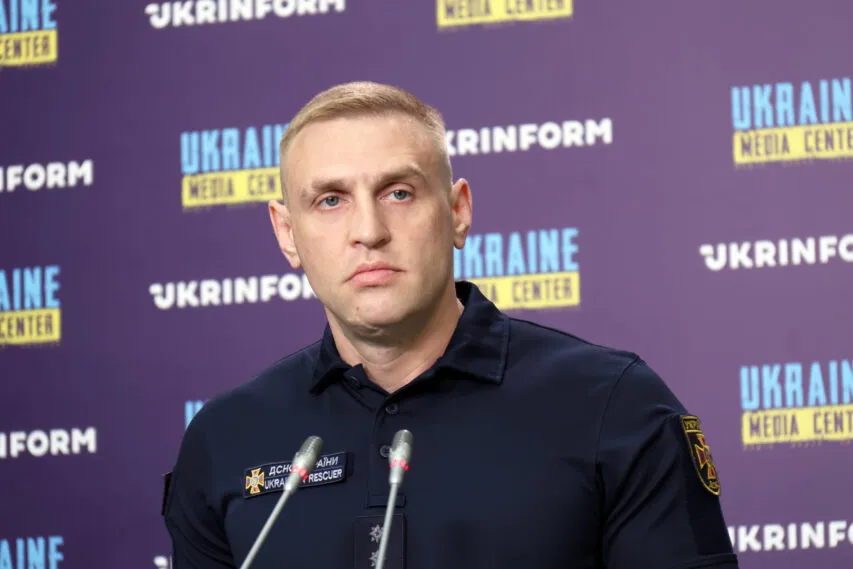 July 19, 2023, 14:05
In no case should you burn stubble after harvesting – the State Emergency Service urged to follow the rules to avoid field fires 
During the harvest season, in order to preserve the harvest and prevent field fires, especially during the period of increased fire risk, business entities are urged to comply with all necessary rules. In particular, do not burn dry vegetation and stubble after harvesting.
This was emphasized by Roman Rudak, Deputy Director of the Department for Emergency Prevention at the State Emergency Service of Ukraine, during a briefing at the Media Center Ukraine – Ukrinform.
"I would like to emphasize to business entities controlling agricultural land to pay attention to the need to respect safety rules to preserve the harvest.
As an example, the most basic rule to follow is to install signs prohibiting the burning of dry vegetation and never burn stubble after harvesting," he added.
Mr. Rudak also outlined the essential fire safety rules for field technicians dealing with grain crops.
"When caring for a grain crop, it is necessary to plow at a distance of four meters from forests, roadways, railways, and roads. When it comes to large tracts of land, it should be divided into sectors of no more than 50 hectares by dividing strips that will be mowed at a distance of 8 meters and plowed in the middle at a distance of 4 meters," he explained.
Mr. Rudak emphasized that it is forbidden to use faulty vehicles while grain campaigns, and it is forbidden to refuel them directly in the fields, both at night and during the day.
In addition, he emphasized that all machinery must be equipped with primary fire extinguishing equipment such as fire extinguishers. Apart from being in good condition, the agricultural machinery must also be equipped with both spark arresters and ground wire.
Read more: https://mediacenter.org.ua/news