Back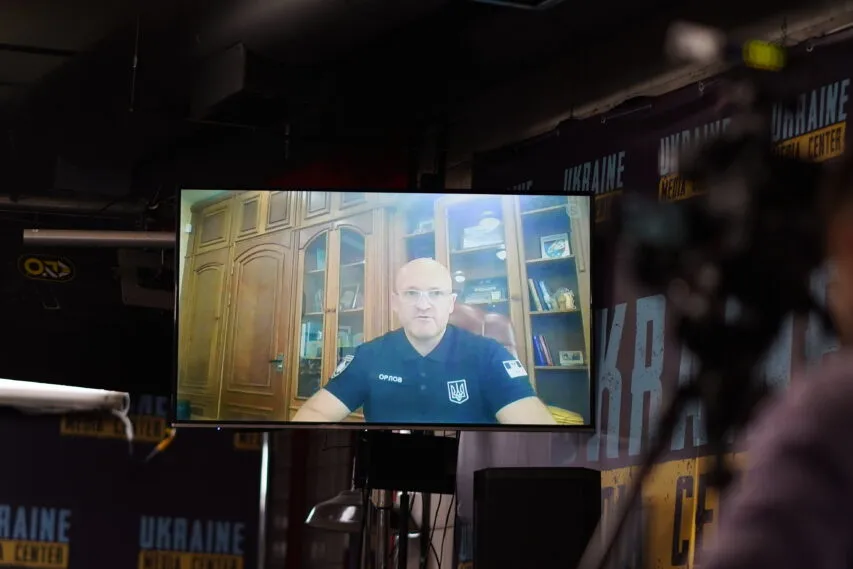 Перший заступник голови Дніпропетровської ОВА Володимир Орлов у Медіацентрі Україна, 11 серпня
August 11, 2022, 12:37
"In Nikopol, over 400 Homes Were Damaged by Shelling; russians Are Targeting Civilians in Their Attacks," First Deputy Head of Dnipropetrovsk Oblast Military Administration
Over 400 homes were damaged in Nikopol by the enemy artillery fire. One of the harshest artillery attacks against Nikopol Raion took place on the night of August 10. Volodymyr Orlov, First Deputy Head of Dnipropetrovsk Oblast Military Administration, reported this during his briefing at Media Center Ukraine.
"They hit Marganets and Myrivska Municipality, inflicting much destruction. This shelling by the enemy took the lives of 13 people; 11 wounded are in the hospital at the moment. Nikopol suffers from incessant shelling. Over 400 buildings are damaged and 11 reduced to rubble," Volodymyr Orlov said.
In addition, the foe keeps destroying hospitals, schools, kindergartens, and businesses.
"The enemy acts insidiously by shelling residential neighborhoods. They keep shelling us almost permanently at night; every day, they target the cities of Nikopol Raion with missiles and multiple rocket launchers. We can't say why they are targeting Nikopol and Marganets because there is no military infrastructure in these cities; judging from destruction and victims, this is a focused attack taking aim at peaceful civilians," Volodymyr Orlov summarize
Read more: https://mediacenter.org.ua/news