Back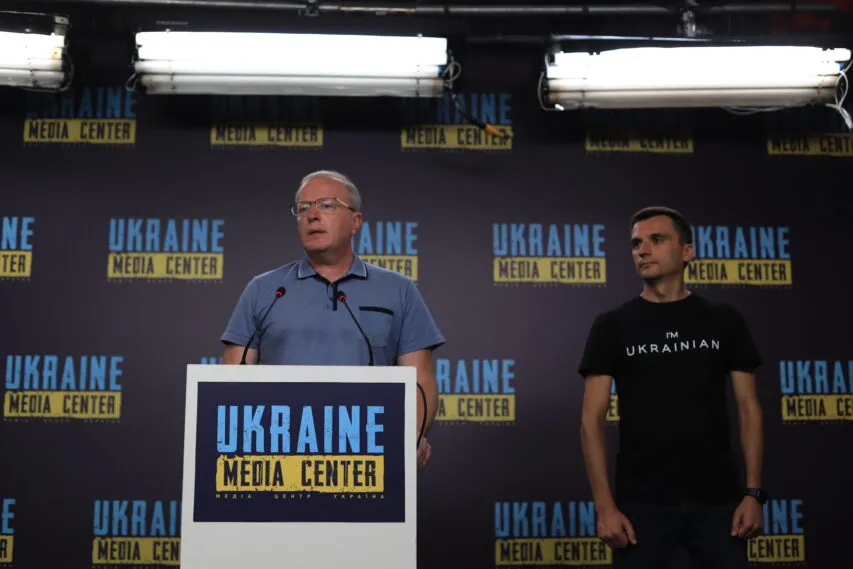 Oleh Paska, Director of the Education and Science Department of Lviv Oblast Military Administration, at Media Center Ukraine
August 29, 2022, 15:11
"In Lviv Oblast, 60% of Schools Are Ready for Offline Schooling," Director of the Education and Science Department of Lviv Oblast Military Administration
In Lviv Oblast, 60% of schools are ready for offline schooling. The decisions on the form of schooling in other schools need to be made jointly by parents and teacher councils of the schools
Oleh Paska, Director of the Education and Science Department of Lviv Oblast Military Administration, told this during his briefing at Media Center Ukraine.
Despite the decision made by the Department in respect of the form of schooling in specific schools, parents can elect the form of schooling for their children.
"If a school is not suited for offline schooling, parents can sign a statement that they want their child to study offline and look for an appropriate school. And vice versa, there are schools with shelters, but if parents consider the shelter not to be safe enough for their child, they can opt for the online form of schooling," Oleh Paska explained.
Only 154 schools out of 1118 schools in Lviv Oblast have no shelter. The other schools either have shelters or will rent them in neighboring buildings.
At the same time, vocational and higher education institutions will use a mixed form of schooling, with lectures taking place online and practice sessions offline.
Read more: https://mediacenter.org.ua/news