Back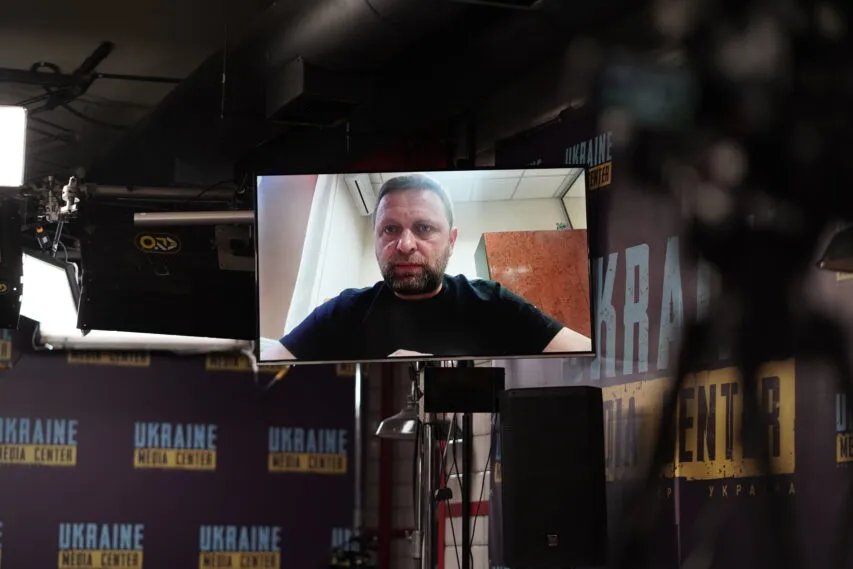 Дмитро Бутрій, в. о. начальника Херсонської обласної військової адміністрації у Медіацентрі Україна, 14 липня
July 14, 2022, 13:30
"In Liberated Kherson Oblast, We Will See Another Bucha," Acting Head of Kherson Oblast Military Administration
In Kherson Oblasts, invaders have beefed up terror against locals. For instance, more inspections and controls were conducted in the oblast after Ukraine's Armed Forces had carried out strikes on russian ammunition depots. Dmytro Butriy, Acting Head of the Kherson Oblast Military Administration, stated this during his press briefing at Media Center Ukraine.
"You all have seen Bucha and Irpin. And I think we will see another Bucha once we enter Kherson Oblast. Believe me, these monsters perpetrate the most terrible crimes. What else can you say if they shot at peaceful civilian convoys? They can abduct people on the street and make them disappear. Later, these people are found with signs of torture," Dmytro Butriy said.
According to him, the russians keep preventing civilians from leaving the oblast.
"One can only leave unofficially because there have been no official corridors since the first days of the occupation. People go via Vasylivka. We actively engage volunteers in evacuating people. Also, we call upon everyone to leave and protect yourself and your relatives if you have an opportunity to do so," the Acting Head of the Kherson Oblast Military Administration explained.
It was reported earlier that residents of Kherson Oblast were requested to leave the temporarily occupied territories to make it easier for the Ukrainian Army to go on the offensive. One should use any opportunity to leave offered by the occupiers. Iryna Vereshchuk, Vice Prime Minister of Ukraine and Minister for the Reintegration of Temporarily Occupied Territories of Ukraine, stated this in late June.
Read more: https://mediacenter.org.ua/news