Back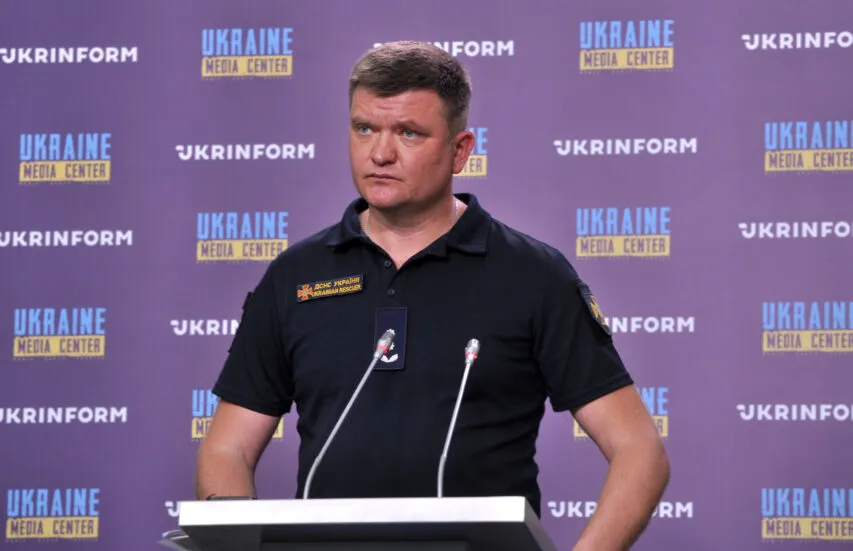 Олександр Хорунжий, Медіацентр Україна - Укрінформ, 29 червня
June 29, 2022, 12:25
"In Kremenchuk, Debris Clearing Continues; 18 Killed So Far; Search for Missing Goes On," State Emergency Service of Ukraine
Emergency rescue operations and debris clearing activities have continued as of the morning of June 29.
Oleksandr Khorunzhyy, Press Officer of the State Emergency Service of Ukraine, disclosed this information during his briefing at Media Center Ukraine — Ukrinform.
"So far, we have information about 18 persons killed; one victim died in the hospital. Eight body fragments were found on the site of the tragedy. By now, about 75% of the shopping mall structures have been disassembled, with 300 rescue workers and 47 units of equipment working on the site. "Fourteen SES psychologists help victims and family members on the site," Oleksandr Khorunzhyy stated.
Sixty-one persons sought medical attention, with 26 hospitalized in the intensive-care hospital.
The building is almost completely destroyed; people were charred, so it is even difficult to find those dead. The police are working near the rescuers; the police are in charge of dealing with the issue of missing persons.
"In addition to the explosion, a fire engulfed the shopping mall immediately; its high temperature even melted glass and metal," he explained.
Rescuers keep working.
"There could have been much fewer victims if everyone did what had to be done upon the air raid alert. In these times, neglecting the alerts can cost you a life. Once the alert signal is on, everyone must leave the building and proceed to the nearest shelter," the SES spokesperson emphasized.
At the same time, Oleksandr Khorunzhyy explained that the SES did not inspect shopping malls during the war, but inspection raids would resume once the fighting was over.
Read more: https://mediacenter.org.ua/news