Back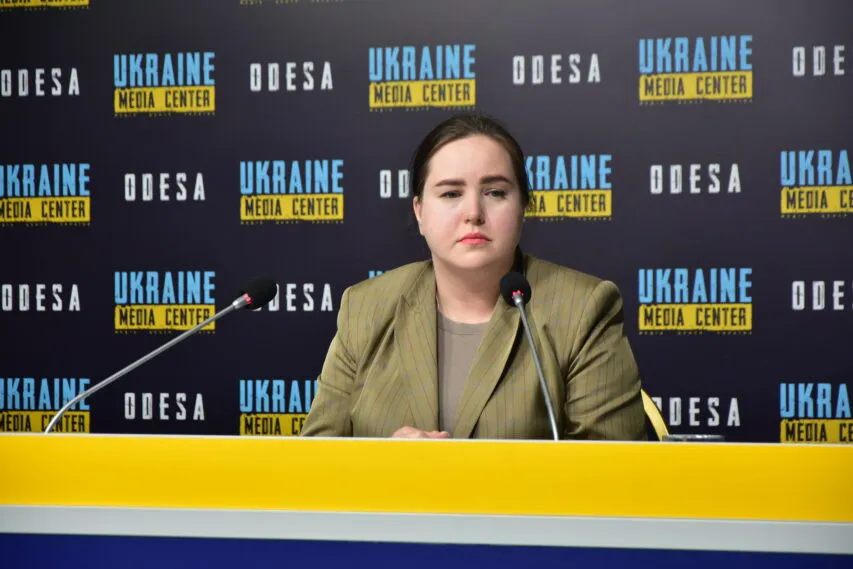 Photo by Media Center Ukraine – Odesa: Vira Yastrebova, lawyer, director of the NGO "Shidna Pravosazahisna Grupa" (Eastern Human Rights Group)
June 27, 2023, 12:52
In June 2023, the occupants detained 169 teenagers – human rights advocates
Detentions in the occupied territories are carried out as a method of "re-education". This was stated by Vira Yastrebova, lawyer, director of the NGO "Shidna Pravosazahisna Grupa" (Eastern Human Rights Group), at a briefing at the Media Center Ukraine – Odesa.
She noted that the local "authorities" are informed about teenagers who do not support the occupants' policy by the school principals' ideology advisors, a new position introduced by the occupants.
"There is a known case when minors died in the occupied territory of Ukraine in Zaporizhzhia region, so this trend is systemic. Currently, the occupier is trying to break the resistance of minors in the occupied territories. As of June 2023, there were 169 detentions of minors in the occupied territories of Ukraine. The parents of these children are threatened with deprivation of parental rights and deportation of their children," – Yastrebova noted.
She added that the occupiers continue to force teenagers to renounce Ukrainian citizenship.
"Children do not agree, and this immediately leads to preventive actions of the security forces with children and their parents. They try to "break" children and send them to receive a passport of a Russian citizen in public,"– the human rights activist added.
Read more: https://mediacenter.org.ua/news