Back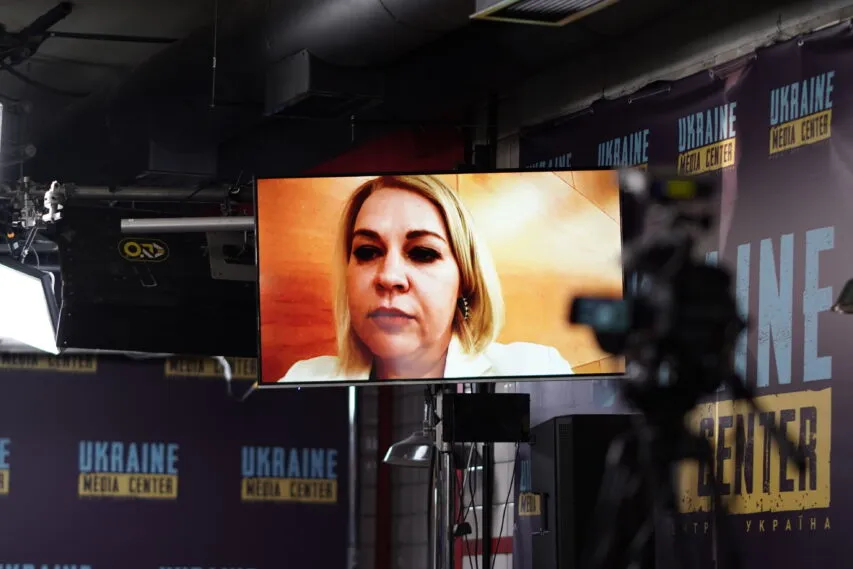 Наталя Галібаренко, посол України в НАТО у Медіацентрі Україна, 29 червня
June 29, 2022, 14:42
"In Its New Strategic Concept, the NATO Considers russia as Its Main Threat," Head of Ukraine's Mission to the NATO
NATO's strategic concept to be approved at Madrid Summit identifies russia as the core and largest direct threat to the Alliance and stability in Europe. Nataliia Galibarenko, Head of Ukraine's Mission to the NATO, told this during her briefing at Media Center Ukraine.
"I believe that this is the best definition of what is going on now and that this is the Alliance's response to russia's war against Ukraine," Nataliia Galibarenko says.
The Head of Ukraine's Mission to NATO also indicated that Finland's and Sweden's forthcoming NATO accession is important for Ukraine because it strengthens NATO's northern flank.
"It is also important because russia, which wanted to stop the NATO expansion, has faced just the opposite because of its aggression against Ukraine. Now that Sweden and Finland are joining, NATO will grow stronger. Do not forget that these two countries joining the Alliance soon are our closest friends that have traditionally supported us. Thus, it is positive for us that the NATO becomes stronger, for instance, in the Transatlantic region," Nataliia Galibarenko indicated.
Read more: https://mediacenter.org.ua/news