Back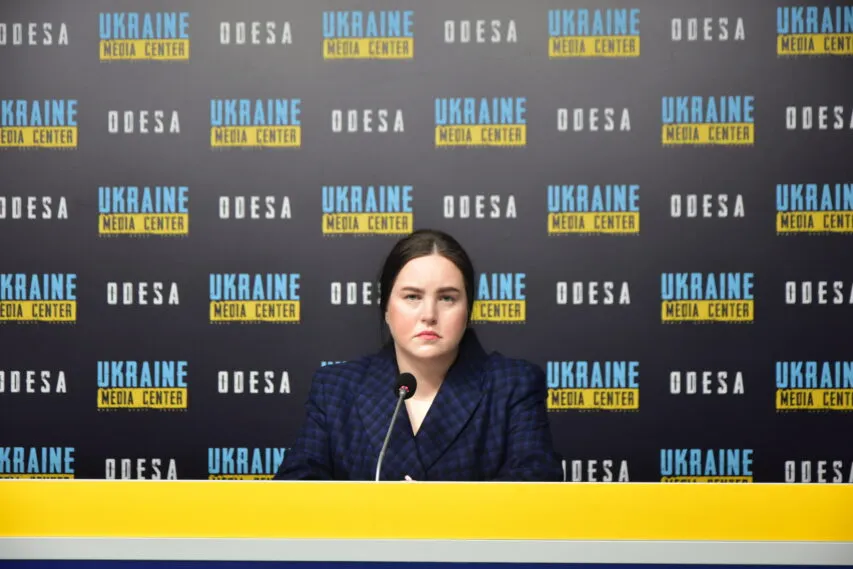 Photo by Media Center Ukraine – Odesa: Vira Yastrebova, lawyer, director of the NGO "Shidna Pravosazahisna Grupa"
May 19, 2023, 13:18
In Donbas, miners are forced to enlist in the rusian army – NGO Shidna Pravosazahisna Grupa
Mines are being shut down, workers were not paid for 5 months. This was stated by Vira Yastrebova, a lawyer and director of the NGO Shidna Pravosazahisna Grupa (Eastern Human Rights Group), at a briefing at the Media Center Ukraine – Odesa.
She noted that the occupants do not like the mobilization in Luhansk and Donetsk regions, so they have resorted to the technology of allegedly "voluntary mobilization".
"They are putting people on the brink of survival – they are closing mines because of unprofitability, precisely because of the mobilization. Workers have not been paid for 5 months. They offer miners to voluntarily join illegal armed groups. People have no choice but to do so. But in fact, miners are simply brought to the assembly points and sent to the front," – Yastrebova said.
She added that the confiscation of agricultural land in the Kherson region and the nationalization of property in all occupied territories. And people are also left with no other option but to go to the frontline.
"We should not hope that we can negotiate with the occupants. They will come with a machine gun and take everything themselves. Their task is to destroy everything Ukrainian and replace Ukrainians with residents of the russian hinterland. There is already a queue of people who want to come to these lands,"  – the human rights activist summarized.
Read more: https://mediacenter.org.ua/news