Back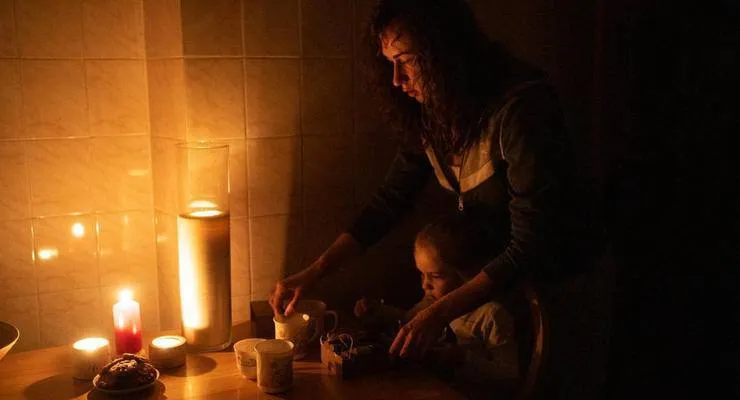 The photo from open sources
November 28, 2022, 15:56
In Dnipropetrovsk Region, the Emergency Power Cuts Schedule Is Being Implemented; the Electricity Shortage Exceeds 27% — Head of the Oblast Council
Due to enemy attacks, infrastructure of the Nikopol district has been significantly damaged, and works are underway to restore electricity supply. Generally, the emergency power cuts schedule is being implemented in the Dnipropetrovsk region. Mykola Lukashuk, Head of Dnipropetrovsk Oblast Council, Deputy Chair of Dnipropetrovsk Oblast Defense Council, made this statement during the briefing at Media Center Ukraine — Ukrinform.
"The infrastructure of the Nikopol district is quite significantly damaged. The DTEK performs works. If only safety conditions can be ensured, they immediately try to restore electricity supply to a particular community. But we should understand that, for example, yesterday there was a threat of artillery attacks for more than three hours: people were in shelters at that time," Mykola Lukashuk said.
The Head of the Dnipropetrovsk Oblast Council noted that the region had a difficult week and the situation with electricity is now "more understandable".
"Today, the emergency power cuts schedule is implemented in the region, because Ukrenergo gave information that electricity shortage in the system exceeds 27%, and the region has reduced the limits. All regional hospitals and large hospitals in cities are equipped with generators. Today there is water, heat. Concerning electricity, there are quite a lot of communities which have no electricity for eight or twelve hours. But the situation of the last two or three days is more clear, and there is no such thing that communities are without electricity for three days," Mykola Lukashuk said.
Read more: https://mediacenter.org.ua/news