Back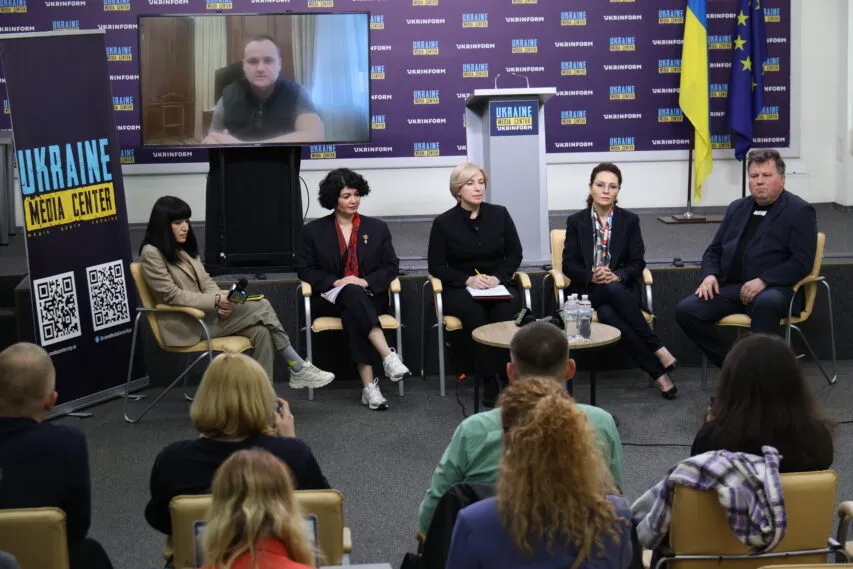 May 11, 2023, 18:11
In Crimea regain issue, training the personnel reserve is a great emphasis to place on
Media Center Ukraine – Ukrinform held the presentation of educational programs for training specialists willing to work in the de-occupied territories of Ukraine.
Thus, the Mission of the President of Ukraine in the AR of Crimea and Taras Shevchenko at the National University of Kyiv, together with a group of experts, developed two educational programs: "Post-Conflict Governance" and "Governance in War-Torn Territories." Designed for civil servants and anyone willing to engage in activities in deoccupied territories.
In particular, Oleksii Kuleba, Deputy Head of the Office of the President of Ukraine, emphasized during the presentation that the necessity to work and train personnel to do business in the de-occupied territory of Crimea right now is obvious.
"We are all well aware that the return of the peninsula, our Crimea, is impossible without people's input. Last year, this program was launched on the initiative of the President of Ukraine. I must say that we put a great deal of emphasis on training our talent pool. Because we know, understand, and believe that the people who will work there after the peninsula bringing back to Ukraine will be the drivers and leaders of our ideas and public opinion. So, it's surely quite obvious that there is an urgent need to work with these people and to prepare them at this very time," he said.
In her turn, Tamila Tasheva, Permanent Representative of the President of Ukraine to the Autonomous Republic of Crimea, emphasized that the liberated territory will require a lot of human resources.
"We recognize that the de-occupied territory will require a lot of human resources. We concluded that we needed to work with the personnel reserve in the first place in communication with the Deputy Prime Minister and with the experts who worked at the Mission. These were 36 experts who developed the first steps after the de-occupation, reintegration steps. They included a set of issues related to the restoration of public entities on the peninsula, that is, the restoration of authorities on the territory of Crimea. And, of course, there were issues related to the peninsula's personnel potential restoring," explained Tamila Tasheva.
She noted that in addition to forming a personnel reserve, it is essential to develop educational programs of various levels to train civil servants.
"Work with human resources is a priority even before the liberation of the territories. But, in addition to the fact that we need to form this personnel reserve from both local governments and central executive authorities, we also need to create educational programs of various levels. These are academic training for civil servants, which we have prepared. It can also be additional study programs for civil servants," she added.
Read more: https://mediacenter.org.ua/news