Back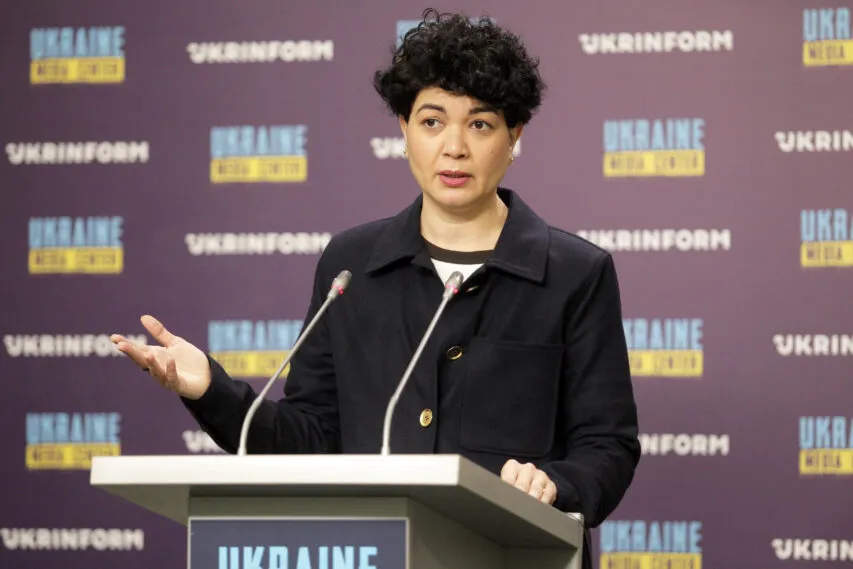 Tamila Tasheva, Permanent Representative of the President of Ukraine to the Autonomous Republic of Crimea, Media Center Ukraine
September 28, 2022, 15:56
"In Crimea, invaders Issued about 1,500 Mobilization Notices to Crimean Tatars," Tasheva
The issue of mobilization notices in Crimea started immediately after the partial mobilization had been declared in russia. According to the Geneva Conventions — the international humanitarian law, any action against our citizens and the mobilization are prohibited; it is yet another russia's war crime.
Tamila Tasheva, Permanent Representative of the President of Ukraine to the Autonomous Republic of Crimea, stated this at Media Center Ukraine.
"Staff of military registration and enlistment offices is issuing mobilization notices to Crimean Tatars en masse. It follows a trend we have been observing throughout russia's territory, where they send people from sparsely populated autonomies and indigenous ethnic groups to fight. russia mobilizes Crimean Tatars as the least loyal residents on the peninsula," she explained.
By now, at least 1,500 mobilization notices are known to have been issued to Crimean Tatars in places of the compact settlement of the indigenous people. The percentage of mobilizing indigenous residents is high, bearing in mind that 250 to 350,000 Tatars live on the occupied peninsula. It is unknown how many men were actually mobilized because receiving a notice and appearing at the enlistment office are different things.
"The issue of mobilization notices in Crimea looked like a manhunt. The enlistment office staff often determine visually who to issue a mobilization notice to. Boys born in 1995, 1996, and 1997 and fathers of families with many children are known to have received such notices. There is no partial mobilization; it is a total mobilization to fight a war against our state," Tasheva said.
According to sources in Crimea, the occupying power sends people to the war after 10 days of training. Currently, 21 military enlistment offices of the invaders operate on the peninsula.
Read more: https://mediacenter.org.ua/news