Back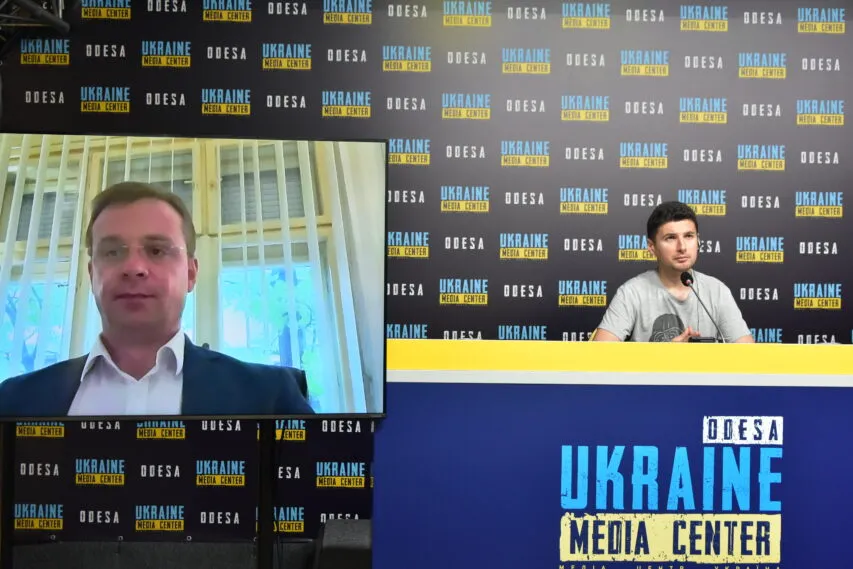 Photo by Media Center Ukraine – Odesa: Čedomír Stojković, Serbian lawyer, head of the civil group "Octobar"
May 31, 2023, 13:39
In a few years, Serbia may turn into a "New Kaliningrad" – Serbian lawyer
If the Serbian parliament adopts a new version of the law on citizenship, which has already been supported by the government. This was stated by Čedomír Stojković, Serbian lawyer, head of the civil group "Octobar" (October), at a briefing at the Ukraine-Odesa Media Center.
He said that the main change in this law is that anyone who has stayed in Serbia for 12 months can obtain citizenship.
"The purpose of this law is to grant citizenship to about 200,000 russians who have now fled to Serbia from mobilization and just want to do business. Unfortunately, only a small part of these people are fighting against putin," – the lawyer said.
In his opinion, this will be a threat to Europe, because after that "Serbia will be demographically linked to russia."
"Within two years, we will see millions of russians who will want to come to Serbia, get passports and travel around Europe. These people will be constantly influenced by Moscow… At first, they will say they are liberals and against the war. But the Federal Security Service will constantly influence them, and later these people can form their own political party, and Serbia will become a new Kaliningrad if this bill is passed," – the activist warned.
On May 4, 2023, the government of Serbia adopted a draft law on amendments to the Law on Citizenship and sent it to the Parliament on May 5, 2023.
According to the proposal of Ana Brnabić's government (Article 3, which replaces the current Article 15), anyone who temporarily resides in Serbia for 12 months will be able to become a citizen of Serbia. Only real condition that at the time of application, he is engaged in an activity or works in of Serbia.
Read more: https://mediacenter.org.ua/news