Back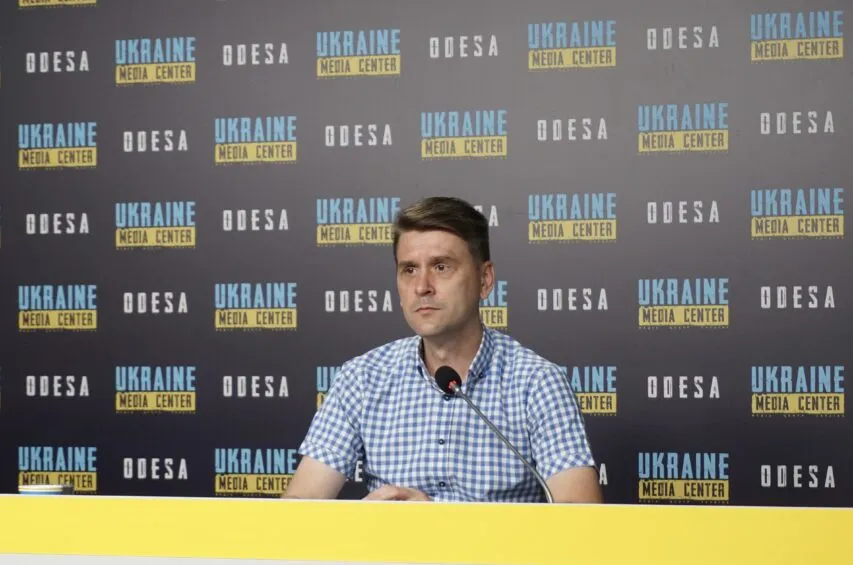 Photo by Media Center Ukraine – Odesa: Oleksandr Kovalenko, military and political observer of the Information Resistance group
August 16, 2023, 12:40
In 3-4 months, Ukraine may acquire naval drones that will force russia to withdraw its ships from the Black Sea – expert
This type of weapon is evolving very rapidly, and after a while, the defense forces may use unmanned boats, against which Russia will not be able to do anything. This was stated by Oleksandr Kovalenko, military and political observer of the Information Resistance group, at a briefing at the Media Center Ukraine – Odesa.
He noted that these drones have already changed the balance of power, and the Black Sea is no longer safe for the russian navy.
"These boats are constantly evolving. At the end of 2022, a drone was presented that could swim 400 kilometers and carry 200 kilograms of explosives. Recently, the Magura drone was presented, which can swim for 800 kilometers and carry 400 kilograms. In three to four months, drones may appear that will be invisible to the russians. And they will be forced to deploy, for example, the most valuable ships of the Black Sea navy to the Caspian Sea, which they are not able to build – Kalibr carriers and large landing ships of some projects," – Kovalenko said.
He added that maritime drones have already struck russian ships in the port of Novorossiysk, and Kalibr carriers only go to raid when accompanied by other ships.
Read more: https://mediacenter.org.ua/news