Back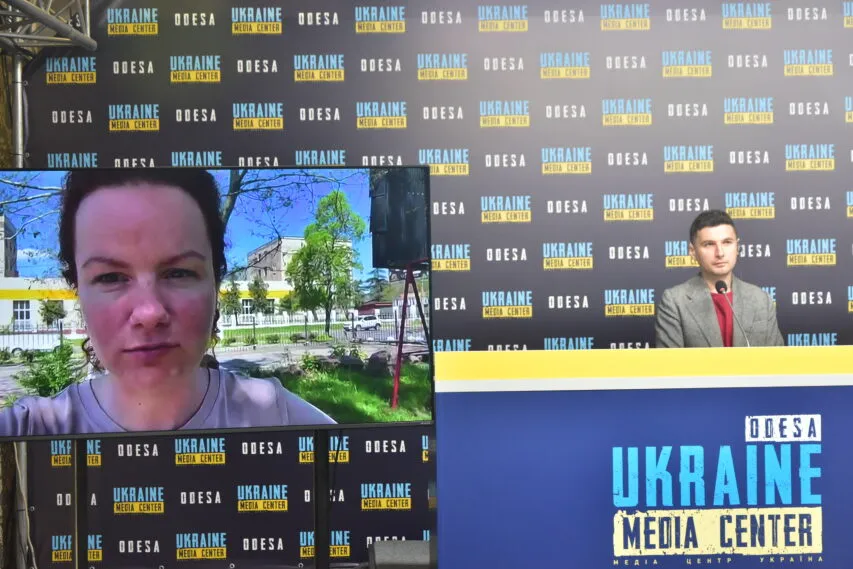 Media Center Ukraine – Odesa: Tetyana Khomenko, representative of UNDP, participant of the program for the reconstruction of Ukraine, which is financed by the European Investment Bank
May 5, 2023, 13:44
In 2023, the UNDP and the European Investment Bank will allocate 1.5 billion euros for the restoration of the social infrastructure of Odesa region
13 projects will be implemented with this money. Tetyana Khomenko, a representative of UNDP, a participant in Ukraine recovery program, which is financed by the European Investment Bank, told about this at the briefing in the Media Center Ukraine – Odesa.
She said that this program works in two directions – capital repair, reconstruction, construction, purchase of equipment for medical and educational institutions, as well as construction of housing for temporarily displaced persons.
"In Odesa, this program has been operating since 2019, in the active phase of restoration of five facilities, this is one hospital and four schools, one of which, school No. 41, we opened in 2021. In 2023, more than 1.5 billion euros will be allocated within the framework of this program. This money will be spent on the implementation of 11 already approved projects, we are waiting for the approval of two more. The projects were selected by the Ministry of Infrastructure of Ukraine and donors in the summer of 2022," – the expert said.
Among the projects whose financing has already been approved, capital repairs
and reconstruction of the Odesa infectious disease hospital, municipal hospital No. 1, schools and kindergartens. Three more projects are being implemented in the Balta regional community, Tetyana Khomenko said.
As the expert noted, unfortunately, due to the safety of contractors and inspectors, this program does not yet work in the front-line southern regions – Mykolaiv, Kherson, and Zaporizhzhia regions.
Read more: https://mediacenter.org.ua/news