Back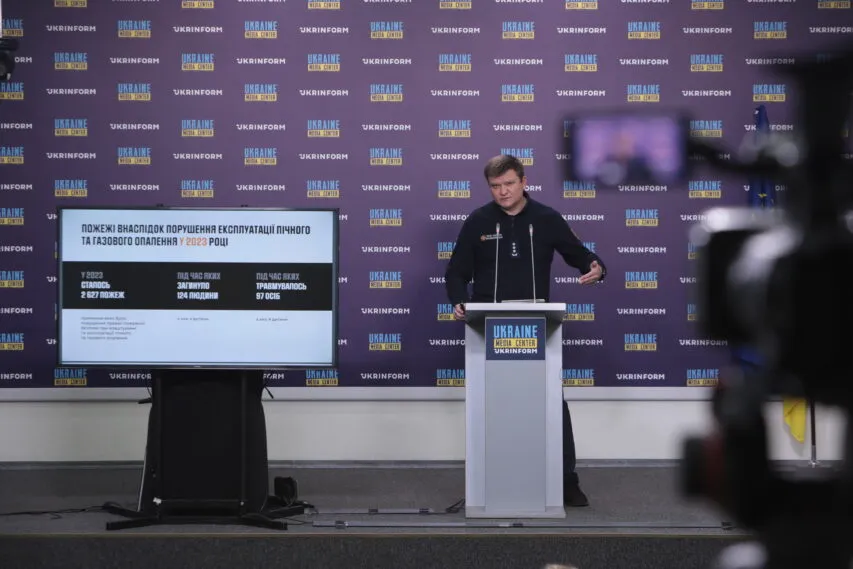 November 13, 2023, 17:07
In 2023, 2267 fires occurred as a result of wood stove and gas heating safety violations: the SES provided safety tips on how to protect yourself during the heating season
Since the beginning of the year, 2627 house fires have occurred as a result of fire safety code violations during the installation and operation of wood-burning stove and gas heating, killing 124 people, including four children, and injuring 97 people, including four children. In particular, there were 133 such cases in October, killing 5 people and injuring 9, including one child.
Oleksandr Khorunzhyy, Press Officer of the State Emergency Service announced d this data at a briefing at the Ukraine-Union Media Center.
In particular, he noted that the largest number of house fires due to fire code violations during the operation of stoves and gas equipment was recorded in Kyiv (308), Vinnytsia (181), and Cherkasy (168) regions.
At the same time, Oleksandr Khorunzhyy noted that in addition to conducting preventive raids and inspections of residential areas to prevent fires and injuries during the heating season, the SES has developed tips on how to handle different categories of appliances.
In particular, that goes for the electric heaters usage. Thus, the SES emphasizes:
– Do not use home-made electrical appliances to heat the premises;
– Do not plug in more electrical appliances than the circuit can handle, as this can lead to the power grid overload, an electrical short circuit, and, as a result, a fire;
– Do not use electric heaters for drying clothes;
– Do not leave electric space heaters unattended;
For more, read the SES recommendations on the operation of wood-burning stove heating and appliances used, in particular, during a power outage, here.
Read more: https://mediacenter.org.ua/news