Back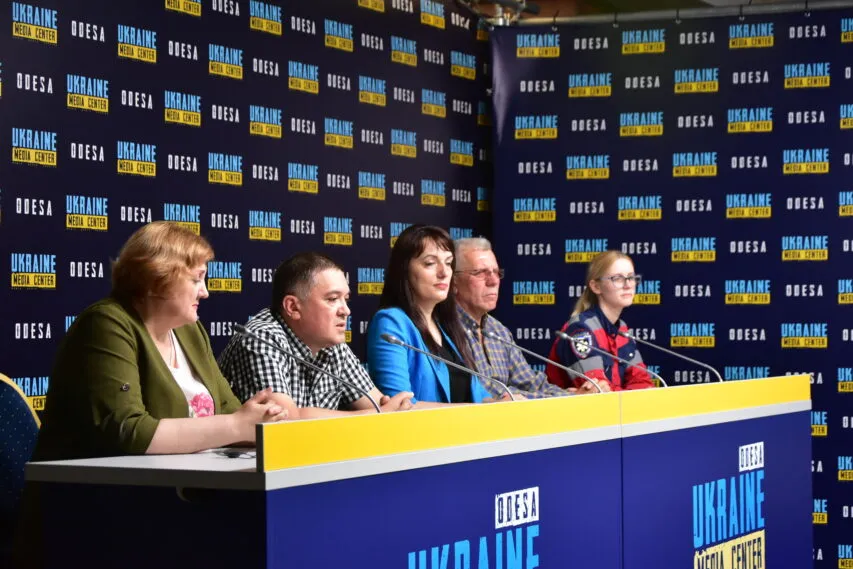 Photo by Media Center Ukraine – Odesa: Tetiana Pokotilova, deputy head of Odesa oblast children's clinical hospital; Andriy Popchenko, pediatric orthopedic traumatologist, head of the trauma department of the Odesa oblast children's clinical hospital; Oksana Rokunets-Sorochan, senior official of Odesa regional healthcare department; Volodymyr Bosenko, pediatric anesthesiologist, Head of the intensive care unit at the Odesa oblast children's clinical hospital; Stasia Komadinko, emergency medicine physician at the Odesa regional center for emergency medical care
May 25, 2023, 13:23
In 2022, the rate of childhood injuries in Odesa region increased by 10% – military administration
While in 2020 and 2021, doctors recorded 16 thousand such cases, in 2022 the number was already 17 thousand. Among other things, the level of injuries has increased due to the war. This was stated by Oksana Rokunets-Sorochan, head of the medical department of the health department of the Odesa regional military administration, at a briefing at the Media Center Ukraine – Odesa.
She noted that in pre-war times, the most common injuries were street injuries (47%), domestic injuries (35%), and sports injuries, but now domestic injuries have come to the fore, followed by street injuries, and then sports injuries.
"Due to martial law, children are forced to study remotely, they are alone, sitting with gadgets, not communicating with other children. Children lose their guard because they are isolated indoors," – the official said.
Tetyana Pokotilova, deputy director general of Odesa Regional Children's Clinical Hospital, added that earlier, when children went to schools and kindergartens, they could get knowledge on childhood injury prevention and traffic rules. But now, due to isolation, the acquisition of this knowledge is limited.
Oksana Rokunets-Sorochan noted that in 2022, 35 children died from childhood injuries, and from January 1 to May 24, 2023, there were already 10 such cases.
The doctors noted that in the summer, parents should be especially careful with seasonal injuries, primarily water injuries and falls from windows.
"Children rely on mosquito nets that do not hold them, and when they fall from a height, the ambulance cannot help them. The vast majority of such cases are fatal," – Stasia Komadinko, an emergency medicine doctor at the Odesa Regional Center for Emergency Medical Care and Disaster Medicine said.
Experts advise not to leave children at home, to constantly analyze the possibility of injury, not to neglect child car seats, not to leave children alone with hazardous substances such as household chemicals, etc.
Read more: https://mediacenter.org.ua/news