Back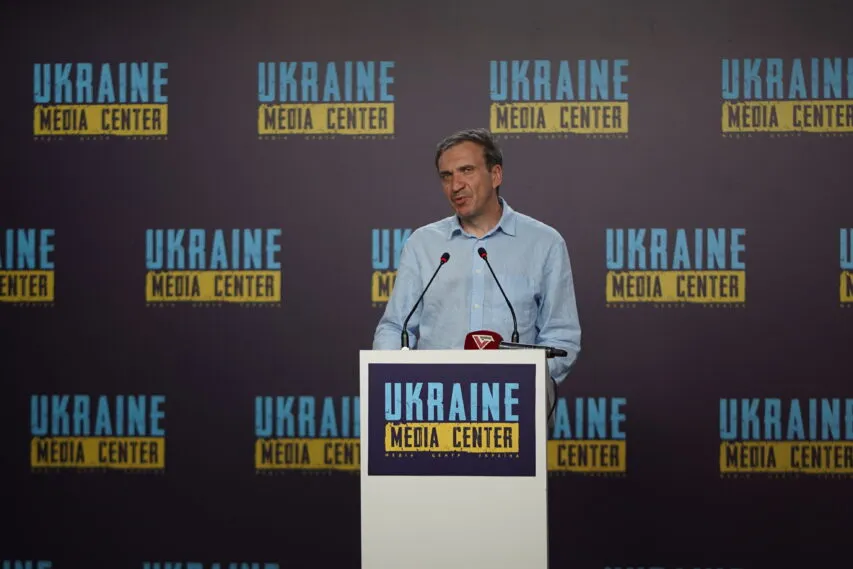 June 8, 2022, 12:37
"Imposing Total Embargo on Oil and Gas, Disconnecting Banks from SWIFT, Nationalizing Assets," the Economist Pavlo Sheremeta about the Development of Anti-russian Sanctions
Sanctions against russia should be developed along three major lines. First, a total embargo on the russian oil and gas must be imposed. Pavlo Sheremeta, economist and Minister of Economic Development and Trade (2014), made this statement during his briefing at Media Center Ukraine.
"The United States has decided, and we are grateful. Europe is an unwieldy ship with a crew of 27, and they need to seek compromise. India is expanding its oil purchases. Some work is being done there. However, if the crude oil is offered for sale at a huge discount, the fingers are itching to buy it. And russia finds it hard to sell its oil without a discount. Transportation companies, seaports, and insurers do not want to work with them. Still, a total embargo is needed," Pavlo Sheremeta explained.
As a second step, according to the economist, russia's financial system should be utterly disconnected from SWIFT. At the moment, only seven banks are under such sanctions. There is one more important line of work – initiating a legal process to nationalize russia's frozen assets – both public and private.
"This process will be complicated, and I wouldn't hope to get all the frozen funds. Europe says that such a procedure will take a long time to pursue. In the USA, it is realized that taking too radical and quick action in this market can be a disincentive for other players from holding US dollars. It is bad news even for ourselves because we hold substantial dollar savings. Thus, the United States will act cautiously to avoid ruining the global financial order where the USA plays the main part," the economist said.
According to him, the sanctions introduced against russia earlier are working, but the process of weakening russia's economy will take long.
It has been reported that the Council of the European Union approved the sixth package of economic and personal sanctions against russia and belarus. For instance, the EU decided to prohibit procurement, importation, or transportation of crude oil and some petroleum products from russia to the EU.
Read more: https://mediacenter.org.ua/news