Back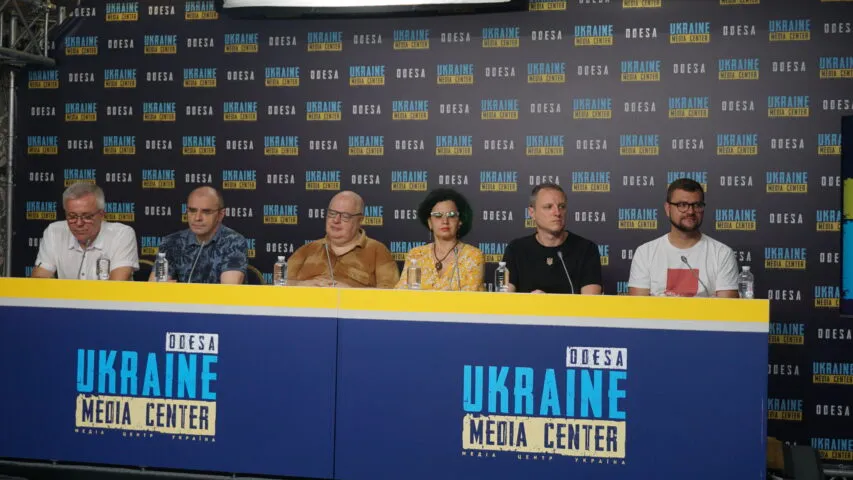 Photo by Media Centre Ukraine – Odesa: Oleksandr Ostapenko – combatant, member of the IC "Maidan Monitoring", Serhii Shevtsov – Doctor of Philosophy, Professor of the Department of Philosophy at the I.I. Mechnikov National University of Odesa, Leonid Shtekel – journalist, Odesa's Daily editor-in-chief, Hanna Yatvetska – sociologist, Ian Shapiro – founder of the U-nation project, Kyrylo Solar – founder of the creative design agency and IT company Solar Digital
August 29, 2023, 18:58
If the war is long, education in Ukraine will either collapse or change to meet new demands of society – doctor of philosophy 
According to the professor of the Department of Philosophy at the I.I. Mechnikov ONU Serhiy Shevtsov, there are only two ways for education. Serhiy Shevtsov shared his vision at the Media Centre Ukraine – Odesa during a panel discussion "What will Ukraine look like after fifteen years of war".
"Education does not exist separately from society and responds to the needs of society," the scientist began. "Of course, it is impossible to predict what will happen in 15 years, but if we take this figure as conditional, there are two ways of developing events. The first is the destruction of education as such. The second is the development of a new education, but it is not new specialities, but a new attitude. Let me give you a historical example. When Ukraine was part of the Grand Duchy of Lithuania, the question of religion was not raised at all, because the local princes were mostly pagans and they generally had a tolerant attitude towards religion. Everything changed when our lands came under the protectorate of the Polish-Lithuanian Commonwealth. There was religious pressure on people from Catholicism. In order to preserve their Orthodox worldview, people had to give some kind of answer. They began to learn Greek, read church literature, and so academic centres began to emerge. Some of them transformed into Kyiv-Mohyla and Ostroh academies. Later, when Ukraine was invaded by Moscow, there were many such academic centres on our territory, but none in russia. So the second way is to form some new centres where there will be a connection between what is being studied and the demand of society. But this will only happen if education as such is preserved."
Shevtsov also added that the current educational problem is a consequence of Ukraine's 30-year development strategy, where the elite were top state clerks, the best athletes and oligarchs, not scientists, artists and private entrepreneurs.
Read more: https://mediacenter.org.ua/news