Back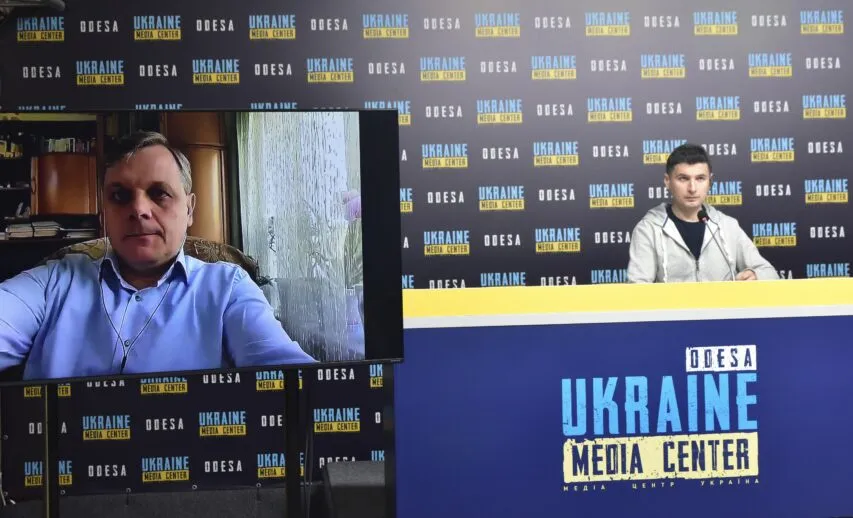 Photo by Media Center Ukraine – Odesa: Pavlo Koval, general director of the Ukrainian Agrarian Confederation
May 12, 2023, 16:15
If the North of Ukraine is not demined, in two years the country will lose these agricultural lands – the expert
If the North of Ukraine is not demined, in two years the country will lose these agricultural lands – the expert
A forest will grow on these arable lands. Pavlo Koval, general director of the Ukrainian Agrarian Confederation, told about this at a briefing in the Media Center Ukraine – Odesa.
"If we don't demine the lands of Kyiv, Sumy, Kharkiv, and Chernihiv regions, then in two years there will be a forest instead of arable land. This is a wooded area. And then demining these lands will be more difficult," – the expert noted.
He added that some areas can be demined quickly because there are minefield maps. But if the enemy mined lands chaotically, demining work will be more expensive and longer.
Pavlo Koval added that some agricultural enterprises are already independently demining their land and have even received appropriate licences. For example, company "Nibulon" (Mykolaiv) obtained such a license.
As of January 2023, according to the information of the commander of the Kyiv defense forces Oleksandr Pavlyuk, almost half of the Kyiv region was mined. In the Kharkiv region, 30% of the region is potentially mined, where battle actions took place.
In general, according to the UN, 30% of Ukraine may be mined. According to the State Emergency Service, as of April 1, 2023, 470,000 hectares of agricultural land in Ukraine need to be demined.
Read more: https://mediacenter.org.ua/news