Back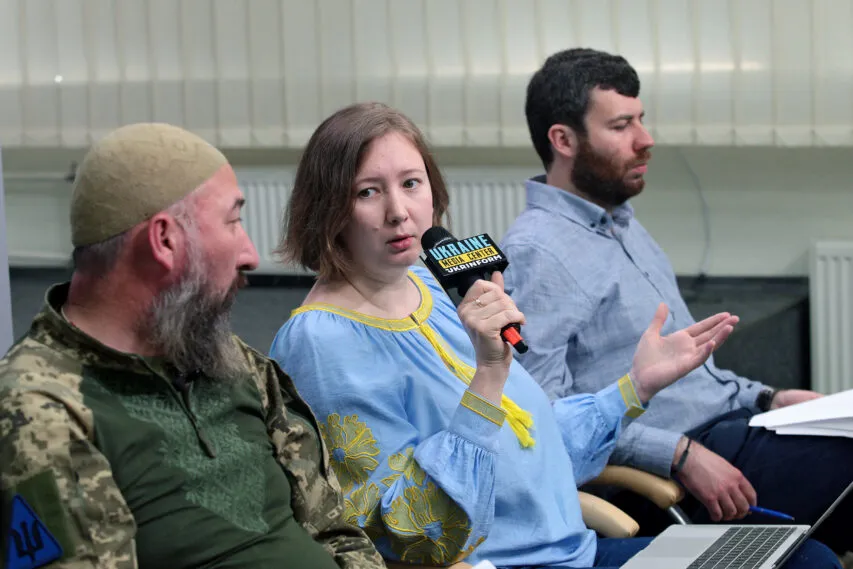 May 18, 2023, 13:56
ICC should investigate russia's crimes committed against Crimean Tatars – Olha Skrypnyk
It was emphasized by Olha Skrypnyk, the Head of the Crimean Human Rights Group, during a briefing at the Media Center Ukraine – Ukrinform.
She recalled that exactly one year ago, on May 18, 2022, a submission collected information confirming that russia's actions against Crimean Tatars in Crimea are a deliberate policy of discrimination was made. The evidence gathered concerned administrative persecution, criminal prosecution, and the destruction of the cultural heritage of Crimean Tatars.
"All of this was condemned as a crime against humanity as part of a general policy of Russification. Causing destruction attempts to erase Crimean Tatars' identity, and much more the ongoing crime we are talking about is the crime of deportation as it used to be back in 1944. Hence, the attempt to destroy the Crimean Tatar people continues, only the tools are different now," she emphasized.
Olha Skrypnyk emphasized that it is crucial that the ICC work on the crimes inflicted by russia against the Crimean Tatar people in Crimea starting in 2014. She stressed that Crimea should be part of the ICC's investigations.
"As an organization that is part of the "Ukraine 5 AM Coalition" documenting russia's crimes throughout Ukraine, we emphasize that it is imperative that the International Criminal Court, despite the full-scale invasion ongoing, must finalize and conduct work on those crimes that have been committed since 2014, so that the ICC is not limited to the crimes that we see after February 24, 2022."
On May 18, Ukraine commemorates the victims of the deportation of Crimean Tatars. The current actions of the russian occupiers in Crimea are similar in many ways to the ethnic cleansing carried out by the Soviet secret police NKVD on the peninsula in 1944.
Read more: https://mediacenter.org.ua/news