Back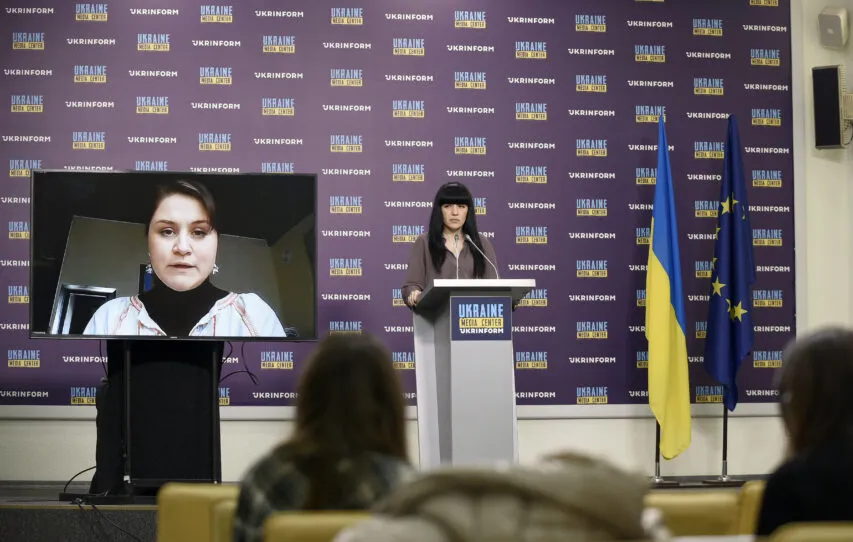 Oleksandra Romantsova, Executive Director at the Center for Civil Liberties NGO
March 20, 2023, 16:59
ICC issue arrest warrant for Putin is solid evidence of him committing crimes against humanity — Executive Director at the Center for Civil Liberties NGO
The International Criminal Court in The Hague has judged the issue of international arrest warrants for russian president vladimir putin and Children's Ombudsman Maria Lvova-Belova. They are accused of unlawful transfer of population and children from Ukraine to russia.
Oleksandra Romantsova, Executive Director at the Center for Civil Liberties NGO, commenting on this during a briefing at Media Center Ukraine — Ukrinform, expressed her belief that such a warrant issue means the International Criminal Court has strong evidence of these people's guilt. The forced deportation of children, in this case, is a crime against humanity."
"Of course, we all understand that the list of crimes committed by the russian federation in the face of its army on the territory of Ukraine is significantly larger. The Court of Human Rights has taken the present case as the one putin's personal responsibility can be proved for to be the highest in rank," she said.
At the same time, Ms. Romantsova warned that the process could be very protracted, and most importantly, it does not exclude the need for a separate international tribunal for the crime of aggression to be created.
"The crime of aggression is a wide-ranging charge. In addition to putin himself, it applies to everyone, including, for example, Lavrov, for whom international travel is way more important than for putin, who has been staying immobile in his bunker for over a year. We respectively understand that this does not replace and should not in any way stop the process of agreeing on establishing an international court for crimes of aggression."
Read more: https://mediacenter.org.ua/news