Back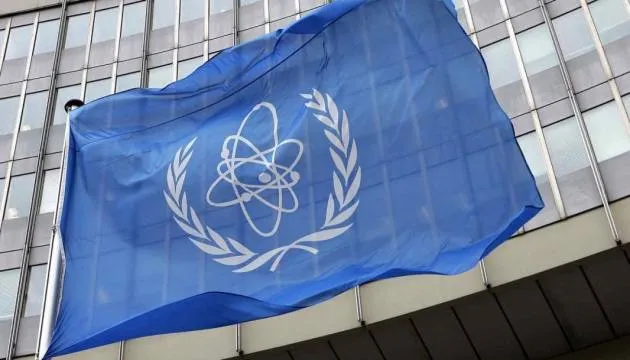 October 27, 2022, 16:58
IAEA refuted russians' fake about "dirty bomb"
Oleh Korikov, Acting Head of State Nuclear Regulatory Inspectorate of Ukraine — Chief State Inspector for Nuclear and Radiation Safety of Ukraine, made this statement in the Media Center Ukraine – Ukrinform
"The IAEA has already made a statement and refuted russians' fake about "dirty bomb". These two power facilities referred to in invaders' statements are on the organization's list as objects of permanent missions that are under IAEA guarantees. The last inspection by the Agency was held a month ago, and inspectors did not reveal any prohibited activities," he said.
IAEA inspectors are currently planning the next mission to these facilities. It has already been determined who exactly will be included in this delegation and what tasks the mission will have.
"The mission will shortly arrive and make its report. But we are open faced and everything is transparent, " Oleh Korikov pointed out.
Acting Head of State Nuclear Regulatory Inspectorate of Ukraine — Chief State Inspector for Nuclear and Radiation Safety of Ukraine noted that Ukraine is one of the leading countries on the use of nuclear power with 5 operating nuclear power units, nuclear energy conversion enterprises, spent fuel and waste storage facilities. All these facilities were designed and built taking into account peacetime and are not designed for operation in wartime.
"Ukraine fulfills its obligations under the Nuclear Non-Proliferation Treaty. According to Treaties, we report to the IAEA on all nuclear materials, technologies we use, and are also open to IAEA visits. Including unannounced visits. In addition, registers of ionizing radiation sources are maintained, and IAEA has this information too. And any operation on nuclear material is known to the IAEA," he stressed.
Oleh Korikov added that nuclear power plants are equipped with online monitoring of the state of nuclear material, so that there is no unauthorized access to these areas. The IAEA headquarters receive the relevant signal.
Read more: https://mediacenter.org.ua/news