Back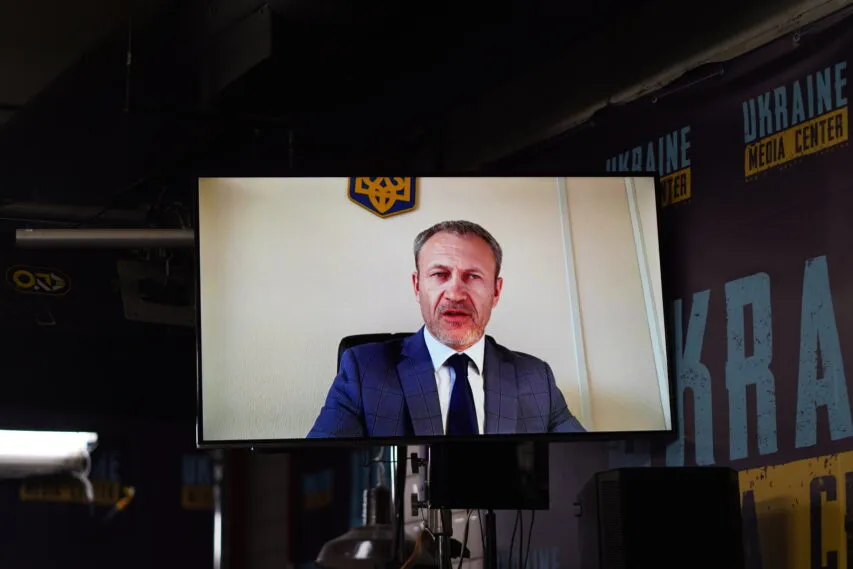 Oleh Korikov, Acting Chairman — Chief State Inspector for Nuclear and Radiation Safety of Ukraine, Media Center Ukraine
September 12, 2022, 14:53
"IAEA recommendations on Zaporizhia NPP are impossible to implement at this moment, as all of them first require the de-occupation of the power plant," Acting Chief Inspector for Nuclear Safety
The recommendations of the IAEA regarding Zaporizhia nuclear power plant, which the organization published in its report, are currently impossible to implement. Oleh Korikov, Acting Chairman — Chief State Inspector for Nuclear and Radiation Safety of Ukraine made this statement at a briefing at Media Center Ukraine.
"We support the recommendations, because they can lead us to the restoration of radiation and nuclear safety. But, unfortunately, it is only after demilitarization, de-occupation and the return of the NPP under Ukraine's control that all of them can be fulfilled," — Oleh Korikov said.
According to him, the IAEA's visit to Zaporizhia NPP, on the one hand, proved that there are russian invaders at the power plant. On the other hand, the situation at the facility remains very difficult.As reported, the International Atomic Energy Agency (IAEA) published a report on the results of its visit to Zaporizhia nuclear power plant, which took place on September 1. The document includes details of the IAEA's work in Ukraine from April 28 to September 5. The main and largest part of it is devoted to the situation at the Zaporizhia nuclear power plant. The IAEA indicates that since the russians captured the station, all 7 pillars of nuclear safety have been violated: the physical integrity was violated, the safety systems were impaired, difficult conditions for personnel were created, there was damage to off-site power supply, complications of logistical supply chains, problems with the functionality of planned radiation monitoring and emergency measures on the site, and problems with communication with the regulator.
Read more: https://mediacenter.org.ua/news