Back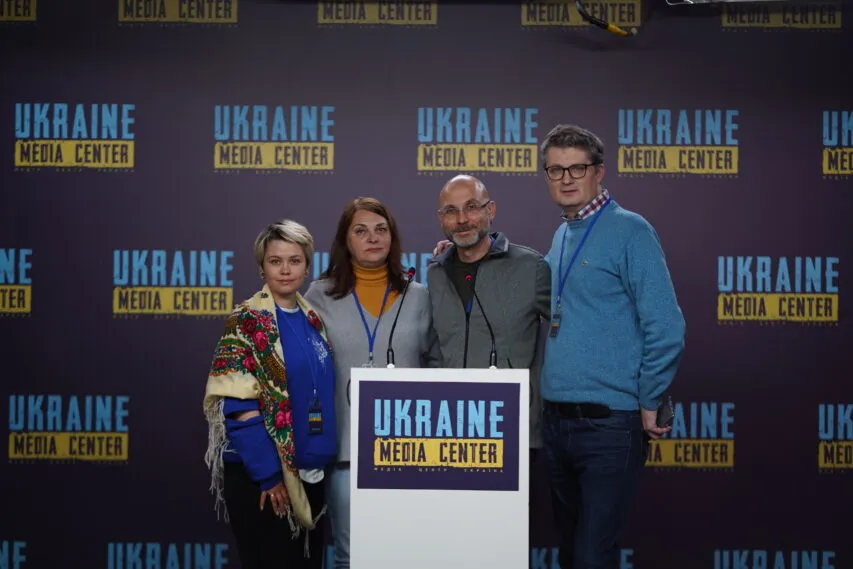 April 29, 2022, 15:01
«#I_am_Kherson»: rally in support of occupied region takes place in Lviv
An artistic rally «#I_am_Kherson» («#Я_Херсонщина») in support of the people of Kherson region trapped under occupation was held in Lviv. A famous TV presenter and producer Ihor Kondratyuk, who is originally from Kherson, is one of the rally organizers. He addressed the residents of the region at a briefing at Ukraine Media Center.
«People of Kherson region, don't be dismayed. I understand that you've seen the sad example of Crimea in its ninth year of occupation. There are a lot of people left in there, who are waiting for tricolors to be swapped for yellow and blue flags. We must pray to the Ukrainian Armed Forces and people of Kherson region that continue to attend protest rallies,» — Ihor Kondratyuk said.
Other organizers of the rally include Svitlana Duminska, head of the Department of Culture of the Kherson City Council and Olha Otsupok, a graduate of the Kherson Tavriya Lyceum of Arts. According to them, the main goal of the rally is to talk about Kherson region and its unbreakable and brave people, as well as show the people of Kherson region that they are remembered and supported. Organizers say they are going to hold similar rallies in the future.
Read more: https://mediacenter.org.ua/news